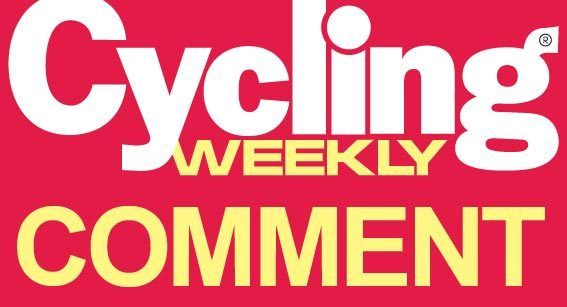 MISSING THE POINT
In a brief press release issued, at all times, in the small hours of Friday morning, Caisse D?Epargne have announced that Alejandro Valverde will be riding Amstel Gold, Fleche Wallone and Liege-Bastogne-Liege.
So he?s back. And so will be all those questions about Valv.Piti.
The forums will start buzzing with the question of whether Valverde, the 2008 and 2006 Liege winner, should be allowed to ride.
Some fans will point to the fact that May 11th, the date of the CONI trial which will presumably decide Valverde?s fate over Operation Puerto is drawing steadily closer. And they?ll ask how it?s possible, if such a critical juncture in this incredibly tedious legal soap opera is apparently approaching, that Valverde has been given the green light to take part in three ProTour events.
Of course, self-regulation by the ProTour teams would have been another solution. There was a time when cycling had its ProTour Ethics Code, which said riders under investigation for potential doping charges couldn?t race. It even, amazingly, got applied once or twice.
But just when it seemed it might work well, the Ethics Code got stabbed in the back so many times that it would be difficult either to say which blow finally snuffed its short, sorry life out. So there?s no solution there, either.
In any case, Valverde?s defense is that there is nothing to stop him, legally, from racing. And that he is innocent. To judge by how race organisers are failing to bar Valverde, then they, too, must feel he deserves the benefit of the doubt.
Not everybody agrees. If Valverde does get found guilty on May 11th, there will be a lot of people out there pronouncing about they ?knew all along? Valverde was Valv. Piti. Great thing, hindsight.
But it?s interesting that the Italians have as yet failed to publicly produce a piece of paper that shows that a (hopefully) independent laboratory has identified Valverde?s DNA, which supposedly corresponds to blood bag number 18 from Operation Puerto. What are they waiting for?
Innocent or guilty, what?s beyond question is that in the middle of the Giro, yet again another doping story will grab all the headlines once again. (CONI have to be congratulated on their ability to time their cycling trials with the sport?s biggest events.)
And whether Valverde?s is found guilty or innocent, as everybody has had an ample chance to express their opinion one way or another, for some the suspicions will linger on. That?s what happens when you have a trial by media that has lasted since May 2006. So much smoke is generated that everybody thinks there has to be a fire, somewhere.
Ultimately, though, there?s no point in wringing our hands over Valverde?s ability to go on winning or losing bike races whilst he?s been suspect.
It?s even more worrying, surely, that cycling has taken three years to reach this point in the Valverde case - and could so again the next time somebody?s dog or pet hamster or pet anaconda is found to have the same name as a blood bag in Barcelona or Berlin.
That perhaps, is the true disaster, the real sorry farce. We?ve had the UCI taking Valverde to court one moment, then congratulating him the next for winning the ProTour.
So rather venting our anger against a rider who claims he is innocent and is prepared to use every means at his disposal to prove it, maybe that we?d be better off criticising a system, or lack of it, that allows cases like Valverde?s to hang over the whole of the sport for so long.
We could even ask the authorities what they are doing to stop it happening again. Heaven knows they?ve had long enough to try to work something out.
BIOLOGICAL PASSPORTS
Just wondering, any chance of one of these cases appearing before the Tour de France?
No? Ok, I?ll go back to watching the Tour of Turkey on Eurosport and celebrating cycling?s globalization instead.
ROUBAIX LOUTS
Scenes like the Carrefour D?Arbre last weekend in Paris-Roubaix are thankfully very unusual in cycling.
Riders like Thor Hushovd had beer bottles thrown at them, whilst Filippo Pozzato was spat on. The local mayor has complained about the rubbish left behind and the general chaos caused by tens of thousands of drunken fans hanging out on a chunk of bleak arable land in the middle of nowhere for four days.
Cycling?s accessibility has always been its biggest selling point to the general public. It?s also a relatively safe sport to watch. (As the late Geoffrey Nicholson once wrote, no other world-class sport will come past your doorstep. The chances are you probably wouldn?t want many other sports to do so.)
So it would be hard to see yet more barriers going up between fans and the riders. Too many are already in place that weren?t there a few years ago. The arrival of Twitter gives the appearance of accessibility, but in fact it just makes it easier for the top riders to hide in the team buses as they type their own carefully edited version of events into their Blackberrys.
As for Roubaix, there?s no way that Carrefour D?Arbre can be taken out of the race, as some peole have threatened. It?s too emblematic. And if stricter crowd control is needed to guarantee it remains, then so be it.
Lionel Birnie is away
RELATED LINKS
Friday's international news round-up
Amstel Gold Race 2009: The Big Preview
Petacchi wins Scheldeprijs, Boonen crashes
2009 Spring Classics: The Cycling Weekly Hub
Follow Cycling Weekly on Twitter>>