The puzzling outcome to the CTC charity status bid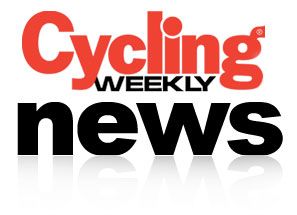 Get The Leadout Newsletter
The latest race content, interviews, features, reviews and expert buying guides, direct to your inbox!
Thank you for signing up to The Pick. You will receive a verification email shortly.
There was a problem. Please refresh the page and try again.
Do you like puzzles? Try this for size.


If you've ever wondered why most people steer clear of getting involved in cycling politics, take a look at the mess Britain's national cyclists' organization, the CTC, finds itself in.
Last month, the CTC - those champions of cyclists' rights for 132 years - claimed that a 'majority' of their membership voted in favour of the CTC becoming a registered charity. The better to fund their good works. Well, they did and they didn't. The proposal had sparked a huge row between the majority of councillors in favour and three against.
What's in it for the CTC? As a charity, the CTC Council claim the Club will stand to benefit from gaining as much as £150,000 towards their work in promoting cycling. The anti-charity group claim members' benefits will suffer.
When it came to voting day, a total of 2,170 votes were cast in favour, 1,797 against. Result: 54.07 per cent majority! However, the opposition is questioning how that majority was arrived at. More in a moment.
Snag is, it needed another motion to be passed in order to go through. And this one, to allow a change to the small print to the Memorandum and Articles, failed. It needed a much higher majority, 75 per cent as required by Company Law. It got only 61 per cent.
So the move to full charity status is on hold because the CTC will now have to run this one past the membership again at either the next agm, or at an extraordinary general meeting.
However, perhaps they ought to run the whole business past the membership again?
A look at the breakdown in the voting reveals that the majority included 451 discretionary votes cast in favour by the chair! Take away 451 and the motion is lost. This leaves 1,719 in favour, 1,797 against. That's 78 more voting against.
Confused? You soon will be.
Now, the way I understand it is this. People who cannot attend the meeting can vote by proxy. And those who are undecided over which way to vote can opt to cast a discretionary vote by proxy.
Discretionary voters leave it to the Chair to cast their vote at his discretion, according to what the Chair considers to be in the best interests of the Club.
All the other votes cast were from people who clearly knew what they wanted. In which case it can be deduced that in a straight fight between those members who knew what they were voting for - as distinct from the discretionary don't knows - more people actually exercised their minds to vote against the motion than for it?
And the fact is that without the gift of 451 discretionary votes the motion would have been lost!
Afterwards council chair David Robinson declared: "Our membership wanted a change and voted for charity status".
A spokesperson for the CTC said it was known that the chair favoured supporting the motion, implying that the 451 don't knows knew which way their votes would be cast. But that doesn't alter the fact that they didn't actually decide for themselves. No discretionary votes were cast against!
After the agm, CTC Council David Robinson said: "CTC is a democracy and just like in an election, sometimes there isn't a majority and a clear answer. Our membership wanted a change and voted for charity status, but we will need to pass a revised set of Memorandum and Articles before we can proceed to the next stage."
Councillor Greg Price who is against the move to charitable status, said: "A significant proportion of the membership is concerned that these proposals, as they currently stand, are not in the best interests of members and the Club, and they voted accordingly."
Whichever way you look at this, the CTC has got a job on. Because not withstanding the claim that the highest number of members voted in this last agm - 4000 - that is still only a fraction of the 65,000 membership! Were the other 61,000 members, a: confused by the whole debate; b: couldn't see what it had to do with them -as cyclists; c: couldn't care less either way.
Thank you for reading 20 articles this month* Join now for unlimited access
Enjoy your first month for just £1 / $1 / €1
*Read 5 free articles per month without a subscription
Join now for unlimited access
Try first month for just £1 / $1 / €1
Get The Leadout Newsletter
The latest race content, interviews, features, reviews and expert buying guides, direct to your inbox!
Keith Bingham joined the Cycling Weekly team in the summer of 1971, and retired in 2011. During his time, he covered numerous Tours de France, Milk Races and everything in-between. He was well known for his long-running 'Bikewatch' column, and played a pivotal role in fighting for the future of once at-threat cycling venues such as Hog Hill and Herne Hill Velodrome.