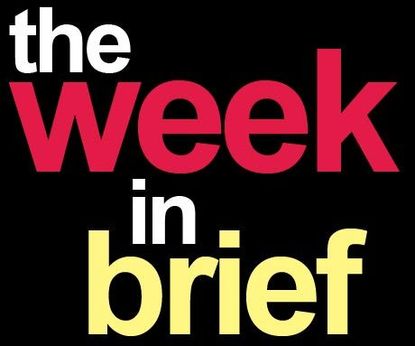 SATURDAY, NOVEMBER 24 TO FRIDAY, NOVEMBER 30, 2007
T-MOBILE QUIT CYCLING BUT TEAM CONTINUES
Cycling continued to pay heavily for its doping problems this week, with T-Mobile deciding to end their team sponsorship with immediate effect.
The German telecommunications giant had sponsored the team for 16 years but said it had decided to quit cycling ?to separate our brand from further exposure from doping in sport and cycling specifically.?
Fortunately American team manager bob Stapleton move quickly to announce the team would continue under the name of Team High Road ?the name of his management company than runs the team, thanks to the deal Stapleton struck with T-Mobile. He is reported to have negotiated a pay-off of 15 million pounds from T-Mobile to end the contract that should have lasted until 2010 but warned that the team would have to make some savings and change their race programme.
The riders in the T-Mobile team were stunned to hear the news but most seemed determined to stay with Stapleton in 2008 and help find a new sponsor for 2009 and beyond.
Other team sponsors such as Audi and Adidas have also announced they will end their sponsorship but bike sponsor Giant is keen to stay with the team.
T-Mobile pulls sponsorship with immediate effect>>
Wiggins stunned by T-Mobile decision>>
High Road Sports vows to carry on>>
Giant stick with Team High Road>>
T-Mobile's highs and lows>>
Comment: The beginning of the end?>>
TOUR SET TO RETURN TO LONDON
The Tour de France is coming back to London - and Cycling Weekly's sources believe 2011 is the most likely date. As Transport for London revealed the healthy profits were generated by hosting the Grand Depart in July, officials confirmed negotiations have already started to bring the race back. The plans are to bring the Tour back before the 2012 Olympic Games in London with the most likely option a two-day visit in the south of England with a stage finish in London or near the Olympic stadium.
Tour set to return to London>>
ASTANA TO CLEAN UP THEIR ACT
The Astana cycling team was plagued by doping scandals during 2007, but in an attempt to clean up their act and secure invites to major races in 2008, new team manager Johan Bruyneel has announced a strict in-house anti-doping system supervised by Rasmus Damsgaard.
Astana announce Damsgaard anti-doping testing>>
2008 GIRO TO START IN PALERMO WITH TEAM TIME TRIAL
The 2008 Giro d'Italia will start with a team time trial in Palermo, with two more stages in Sicily, race organizers RCS announced on Thursday. For the second consecutive year there will be no prologue and the 28.5-kilometre time trial on May 10 is expected to immediately create important time differences.
The second stage is over 207 kilometres from Cefalu to Agrigento and includes a lap of the circuit used for the 1994 World Championships. The third stage is 208 kilometres long from Catania to Milazzo and includes a gentle 30-kilometre climb on the slopes of Mount Etna before heading to the coastal town of Milazzo.
Overall favourites include 2007 winner Danilo Di Luca, Gilberto Simoni, Damiano Cunego, Riccardo Ricco and Russia?s Denis Menchov.
The full route of the 2008 Giro d?Italia will be revealed on Saturday afternoon with full details here on www.cyclingweekly.com.
OLYMPIC GOLD MEDALLIST ULMER RETIRES
New Zealander Sarah Ulmer decided to draw a line under her cycling career on Saturday. The 2004 Olympic individual pursuit gold medallist quit cycling due to a recurrent back injury, which she developed after shifting from the track to the road. Ulmer - the first Kiwi to win Olympic gold in cycling - is set to continue in the sport in a coaching capacity.
Alberto Contador: first yellow, now gold
CONTADOR WINS VELO D'OR
Who'd have thought that French cycling magazine Velo would present its annual Velo d'Or award to someone implicated in Operacion Puerto. This year's Tour de France and Paris-Nice winner Alberto Contador picked up the prestigious annual trophy awarded to a cyclist in recognition of their achievements. Judging by some of the message left on the Velo forum directly after the award was announced, awarding it to the Spaniard hasn't gone down well with the punters.
Contador wins Velo d'Or award>>
PUTIN WANTS TOUR OF RUSSIA
According to a report in the Guardian on Monday, Russian President Vladimir Putin wants to see a Tour of Russia that will "rival the Tour de France" (they said that about the Tour of America too). Union Cycliste International president Pat McQuaid has confirmed that a ProTour level race is being considered in Russia, and also stated that a further ProTour event in China is on the cards. "We cannot remain a European sport. If we remain a European sport then we die," McQuaid told the paper.
AUSTRALIA GETS FOUR-YEAR PROTOUR DEAL
Pat McQuaid must've meant it when he said that the UCI is looking to expand outside Europe (see above), Australia has been granted a four-year guarantee that they can host a ProTour race. It was announced in September that the Tour Down Under would kick off the 2008 ProTour in January and now it looks like an Aussie race will feature in the calendar for a while (well, four years). Good for some winter sun, not so good for the carbon footprint.
2008 ProTour dates>>
COOKE SNUBBED IN BBC WELSH SPORTS PERSONALITYOF THE YEAR
According to a report in the Glamorgan Gazzette, Nicole Cooke has been snubbed for a place in the list of contenders for the BBC Wales Sports Personality of the Year. It is true Cooke has not had a great year but surely she deserved a place alongsideJoe Calzaghe and Enzo Maccarinelli, footballer Ryan Giggs, golfer Becky Brewerton and fellow cyclist Geraint Thomas? For Welsh cycling fans the only solution is to vote for Thomas on the BBC Wales website before the midnight deadline on Saturday.
BBC Wales Sports Personality of the Year>>
EVANS: SPORTS PERFORMER OF THE YEAR
Australia?s Cadel Evans has been voted the Sports Performer of the Year by the Sydney Morning Herald newspaper. The 30-year-old Predictor rider finished second in the Tour de France and snatched victory in the UCI ProTour at the Tour of Lombardy. He beat six other Aussie sports stars to win the award. Evans won a 21,000 pound prize but donated it to the Amy Gillett Foundation. He confirmed that the Tour de France and the Olympic Games in Beijing will be his major objectives in 2008.
2007 CYCLING WEEKLY READER POLL
If you haven't voted in this year's Cycling Weekly Reader Poll yet, then there's still a chance to have your say. We're looking for your opinion on your favourite riders, events, products, villain of 2007 and much more. Full results will be published in our super-size December 20 issue of Cycling Weekly magazine.
2007 Cycling Weekly Reader Poll>>
TRACK WORLD CUP LATEST
The Sydney round of the UCI Track World Cup is on right now. Don't miss our coverage of the event in the News section.
Thank you for reading 20 articles this month* Join now for unlimited access
Enjoy your first month for just £1 / $1 / €1
*Read 5 free articles per month without a subscription
Join now for unlimited access
Try first month for just £1 / $1 / €1