Three club cyclists injured in collision with car in Huddersfield
Three riders from 3RT Cycling Club were injured, two seriously, in collision with Volkswagen Golf in Fixby, Huddersfield, on Saturday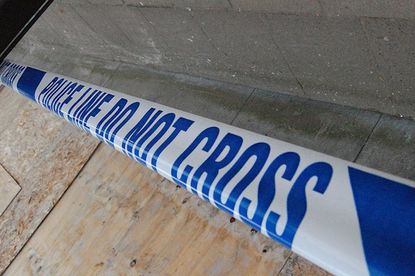 Three members of the 3RT Cycling Club were injured, two seriously, after a collision with a car on Saturday in Fixby, Huddersfield.
Four cyclists were riding single file on Clough Lane at around 8.50am on Saturday, November 18, when a black Volkswagen Golf driving in the opposite direction turned right, colliding with them.
West Yorkshire Police report that two of the cyclists were seriously injured, with one suffering life-threatening injuries and taken to Leeds General Infirmary.
The third rider suffered minor injuries and the fourth was uninjured.
A clubmate of the riders, Mel Sykes, posted photos on Twitter of the car involved in the incident and images of two of the rider's bikes, which had snapped frames. The car is shown with a large dent in the bonnet and a smashed windscreen due to the impact.
"Three of my @3RTCycling club mates were hit by a driver who turned across them this morning," Sykes wrote on Twitter.
"One lad just got home from hospital with a few broken bones, the other is in LGI in a bad way. Both bikes smashed completely in half."
>>> Cyclist 'afraid to leave home' after being knocked off bike and attacked by men in Audi
Police are seeking witnesses to the incident, and are particularly interesting in hearing from the driver of a blue van, which was reportedly behind the Golf at the time of the collision.
Anyone with information can call the Western Area Safer Roads and Neighbourhood Support Team via 101, quoting log 506 of 18/11.
Thank you for reading 20 articles this month* Join now for unlimited access
Enjoy your first month for just £1 / $1 / €1
*Read 5 free articles per month without a subscription
Join now for unlimited access
Try first month for just £1 / $1 / €1