Tokyo using London as model for cycling improvements
Tokyo Metropolitan Government aims to double the total length of roads deemed suitable for cycling in time for 2020 Olympics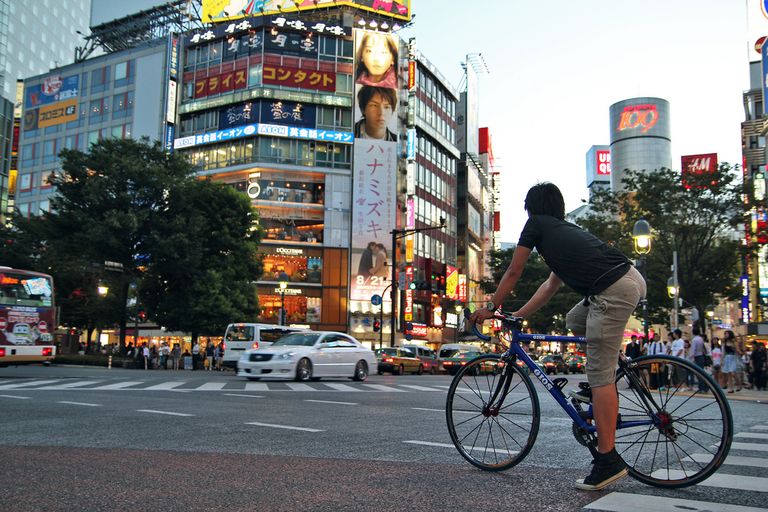 (Image credit: AZLAN MOHAMED / CC BY 2.0)
As the debate about London cycleways rages on, Tokyo Metropolitan Government has announced it plan to double the total length of bikeways in the city after seeing the success of schemes in the British capital.
Governer Yoici Masuzoe visited London last week and noted that the city's roads were similar to those of Tokyo — particularly in terms of being quite narrow — making it a useful point of reference for any improvements.
With the 2020 Olympics awarded to Tokyo last year, city leaders are hoping to trigger the same sort of cycling boom seen by London after the 2012 Games.
According to Japan Times, the city had 120km of roads deemed suitable for riding on as of March 2013, yet not all of them had dedicated bike lanes.
Japanese cycling activist Satoshi Hikita said: "There's simply not the infrastructure or awareness to put Tokyo in the same league as Amsterdam. The closest parallel to Tokyo now is what London was a decade ago.
"Tokyo is in a unique situation for an advanced country. In some places, cyclists are considered the same as pedestrians, and in others, they are allowed to use the road properly. If you tried to ride like you do here in other countries, you would be scolded.
"London used to be a terrible place for cyclists, but look at what it's become now. If they can do it, so can we. There are still six years to go."
With different roads regulated by different levels of government, bike lanes start and end as the road becomes the responsibility of a different authority.
At the end of 2011, the city had just 8.7km of bike lanes, compared to the 900km in London and 1500km in New York.
And with 16 per cent of journeys in Tokyo made by bike, compared to just 2 per cent in London, over 1,000 cyclists have signed a petition campaigning for the increase of cycling provisions in the city, according to tokyobybike.com.
Sources: Japan Times / Asahi Shimbun
DfT's new cycling plan gets a mauling in Parliament