Tories set to kill off Cycling England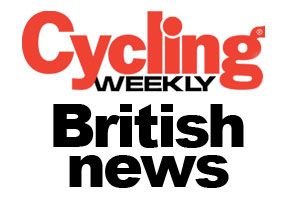 Whenever there's talk of government quangos, detractors paint a picture of committees and boards wasting public money.
Maybe some quangos do. But Cycling England hasn't wasted a penny and all they've ever had is peanuts. Yet Cycling England find themselves listed among 117 quangos to be axed. The full list - the "bonfires of the quangos" - was leaked to the Daily Telegraph on Friday.
The government says it is going to look at the cost benefits of each before deciding who gets the chop. Good. In which case they will discover Cycling England is worth keeping. The Department for Transport says Cycling England's work to get more bums on bikes "has exceeded all expectations"
Cycling England was formed under the previous Labour government, set up to take forward the so-called National Cycling Strategy created by the Conservatives in 1996 and launched with much fanfare but no money. Not a penny!
Sir George Young, the Transport Secretary of the time, said money for cycling would come from his ministry. Which meant cycling improvements done as part of general road improvement works, not as stand-alone cycling facilities.
Cycling England was created with a paid staff of three and a chairman who was paid not very much at all, to take cycling forward for the government. They appointed a board of unpaid volunteers, comprising experts on cycling, health, education and transport.
They include Chairman Phillip Darnton, ex Raleigh CEO; John Grimshaw from Sustrans, Kevin Mayne Director of the CTC, Peter King, then CEO of British Cycling, Christian Wolmar, expert on railways and cycling, Dave Merrett, York Councillor and champion of that city's cycle network, Alison Hill, Director SE England Public Health Observatory, Chris Spencer, Director of Education and Children's Services, Hillingdon Council.
Cycling England bid for money to put flesh on the national cycling strategy.The first year they asked for about £70 million and got £5 million. Undaunted, they launched five cycling towns on the back of it, with a match-funded programme.
Encouraged, they set about expanding their programme, getting £70 million the next year, and then in 2008 they got £140 million - almost real money, observed Wolmar.
Cycling England have created 18 cycling towns a Bikeability training project
Over the past five years Cycling England have created 18 cycling demonstration towns and the Bikeability cycle training project. On average in these towns cycling has increased by 27 per cent. All done for some £60 million, a fraction of one per cent of the Transport budget.
Peanuts, in other words. By axing Cycling England government will save peanuts and put £millions on the nation's health bill. How smart is that?
Cycling England have proved their worth, shown government what can be done, what still needs to be done to reduce the nation's carbon footprint, reduce traffic congestion, improve the fitness of the nation, keep people thin!
And it could all come to end on October 20, when the government goes public with its review. For there's no guarantee common sense will prevail here. Taking the axe to Cycling England will be a serious set back for cycling development, indeed, for the health of the nation.
Governments 'ideology and crass stupidity' will kill off Cycling England's work
In the words of Transport writer Christian Wolmar in this week's Cycling Weekly, Cycling England's work in boosting cycling levels is a "win, win" situation in helping reduce car journeys. He says their work is now being put at risk because of the government's "ideology and crass stupidity".
CTC Chief Executive Kevin Mayne, who also sits on the Cycling England board, said: "Details are only emerging slowly, but there is real concern for the future of cycle training funding. It is likely that cycle training schemes will have to compete with other local sustainable transport initiatives such as walking and public transport, as there will no longer be a ring-fenced central pot."
The Guardian on Monday asks what happens if the green quangos are axed. For some reason, they've not included Cycling England here. Those they have listed include the Forestry Commission, Natural England, Environment Agency, Waterways, all doing vital work.
In each case, these bodies have been doing the government's work for them! And the question the government needs to answer is, who will do it once they've gone. In the case of Cycling England, the government favours what Wolmar calls "various nebulous initiatives to help cycling".
Nebulous - hazy, vague. In other words, nothing much will happen.
Thank you for reading 5 articles this month* Join now for unlimited access
Enjoy your first month for just £1 / $1 / €1
*Read 5 free articles per month without a subscription
Join now for unlimited access
Try first month for just £1 / $1 / €1
Keith Bingham joined the Cycling Weekly team in the summer of 1971, and retired in 2011. During his time, he covered numerous Tours de France, Milk Races and everything in-between. He was well known for his long-running 'Bikewatch' column, and played a pivotal role in fighting for the future of once at-threat cycling venues such as Hog Hill and Herne Hill Velodrome.