TOUR OF WESSEX MARKS A SPORTIVE REVOLUTION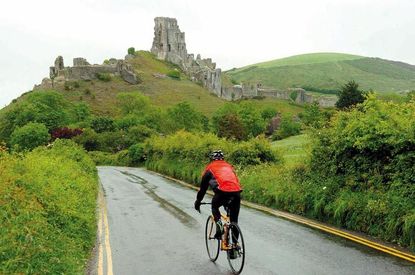 It is something cycling in Britain has been crying out for ? a Premier Calendar race and a cyclo-sportive event held at the same time.
And on the Bank Holiday weekend at the end of May, more than 2,000 sportive entrants will get the chance to follow in the wheel tracks of the top riders in Britain, at the three-day Tour of Wessex.
The Tour of Wessex cyclo-sportive was first held in 2006, but next season there will also be a three-day stage race, which will be part of the Premier Calendar series.
?For us it?s a natural progression to have a Premier Calendar event. We are seeking to break boundaries,? said Nicholas Bourne of organising company, Pendragon Sports.
?It?s exciting for the sportive riders to participate in an event that is also a stage race for the top riders in Britain. We hope it will bring the grass roots and the elite of the sport together at one event. There isn?t anything else quite like this but perhaps it?ll be the first of many.?
Already there have been enquiries from foreign teams asking to enter the race ? attracted by a prize fund totalling £16,000 - and Bourne is hoping for a top-class field.
?It will be a hard race ? it?s three days at distances that are towards the top end of what the Premier Calendar riders are used to. Hopefully in time it will help the domestic riders bridge the gap between the Premier Calendar and the UCI Continental events,? added Bourne.
"We have made it slightly shorter - we've trimmed eight miles off the first day and 20 miles off the third day. Experience has told us that the route is quite hard enough without the extra distance."
TOUR OF WESSEX 2008
Saturday, May 24
Stage 1: Somerset & Wiltshire - 148km (91.7 miles)
Premier Calendar race starts: 10am
Cyclo-sportive starts: 10.10am
Sunday, May 25
Stage 2: Somerset & Dorset ? 166km (103 miles)
Premier Calendar race starts: 9.30am
Cyclo-sportive starts: 9.40am
Monday, May 26
Stage 3: Somerset & Devon ? 171km (106 miles)
Premier Calendar race starts: 9.30am
Cyclo-sportive starts: 9.40am
RELATED LINKS
www.tourofwessex.com
PICTURE: A rider tackles the 2007 Tour of Wessex. by Andy Jones
Thank you for reading 20 articles this month* Join now for unlimited access
Enjoy your first month for just £1 / $1 / €1
*Read 5 free articles per month without a subscription
Join now for unlimited access
Try first month for just £1 / $1 / €1