Track World Cup and CandiTV on small screen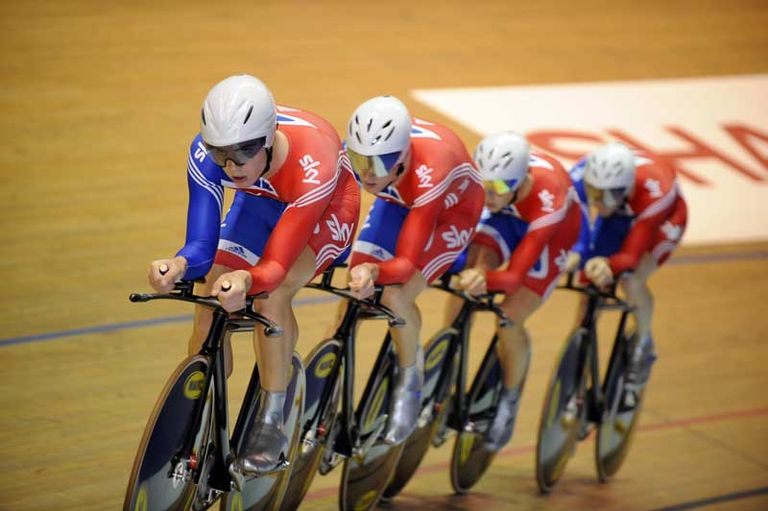 There is plenty of cycling on the box this weekend to fit in between your training rides. Looking at the weather forecast, watching telly on your turbo may be the better option...
CANDITV ON TV
Saturday sees the debut of a half-hour documentary following the CandiTV-Marshalls Pasta squad though the 2009 season from the Tour Series to victory in the Tour of Ireland for Russ Downing, ably supported by Malcolm Elliott and co.
Cycling Weekly got a sneak preview of the programme, courtesy of producers Cyclevox, and very good it is too. The show takes the viewer for a ride in the team car with boss Phil Griffiths while manager Julian Winn shows the nuts and bolts behind the scenes that keep the squad on the road. Footage of Downing's final season with the squad before moving to Sky includes overall victory in the Premier Calendar series and is topped off with the best win of his career so far, the Tour of Ireland.
Saturday, November 21
British Eurosport 1 11.15am
British Eurosport 2 19.45pm
Thursday, November 26
British Eurosport 1 20.40pm
Up close and personal: Downing gets snapped
BRITS AT TRACK WORLD CUP
Team GB's mission to secure maximum places at the World Championships in Copenhagen next March continue apace in Melbourne.
Ten gold medals in Manchester was 'mission accomplished' according to Dave Brailsford, so not all the top riders have been sent to Australia. But Wendy Houvenaghel opened the GB haul with gold in the pursuit on the opening day, with several medal hopes in action on Friday, including Chris Newton, Matt Crampton and both men's and women's team pursuiters.


Friday, November 20
British Eurosport 1 18.30
British Eurosport 2 21.45
Saturday, November 21
British Eurosport 1 18.15
British Eurosport 2 08.45 LIVE
Sunday, November 22
British Eurosport 1 15.00
Cycling.tv also has coverage of the Melbourne World Cup on their UCI and Gold packages (not USA).
CROSS AT THE HILL
Early risers on Saturday can catch national cyclo-cross champion Jody Crawforth taking BBC reporter Mike Bushell through the ins and outs of mud-plugging at Herne Hill velodrome, topped off with a two-lap race for the benefit of the cameras - won by Crawforth, obviously.
The feature will appear on BBC1's Breakfast anytime between 6 and 10am, so keep your eyes peeled. Or open, for that matter.