Tweets of the week: Tom Moses, Owain Doull, Thomas De Gendt and more
The best tweets from around the world of cycling this week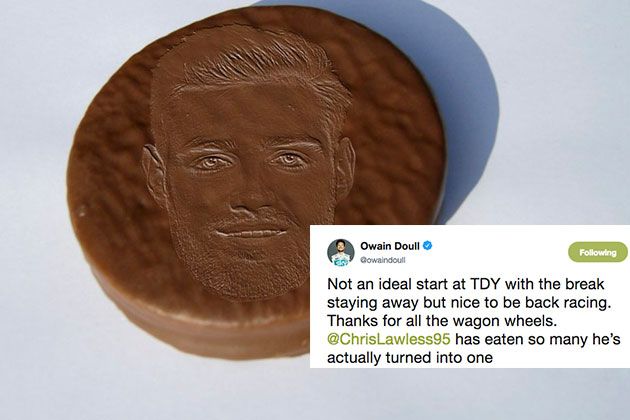 As we all know, cyclists and Twitter is often a fantastic combination, allowing the fans a behind the scenes look at what goes on in and around the professional peloton. Here are some of the tweets that caught our eye this week, including ones from Alex Dowsett, Ryan Mullen and Sam Bennett.
1. I know which one I'd choose
2. Riders started to get a bit of a complex about these Giro averages...
3. Clearly they weren't boosting much confidence
4. And the race hadn't even started...
5. Meanwhile, Tom Moses takes advantage of some Yorkshire exposure
6. Zwift is so life-like (Tom Moses pt.2)
7. When you really, really, really love Wagon Wheels
8. Looking forward to aero testing those lids in the tunnel
9. A classic makes a return
10. A time triallists reaction to a mountain TT
We'll be back next week for more of the best tweets.
Richard began working with Cycling Weekly in 2013 alongside the then web editor, Nigel Wynn. Taking over as digital editor or Cycling Weekly and mbr in 2014, Richard coordinates site content and strategy with the team.