Two thirds of Regent's Park cycle superhighway respondents back new plan
Fifty-eight per cent of respondents support plans to build a cycle superhighway through Regent's Park, with seven per cent partially supporting it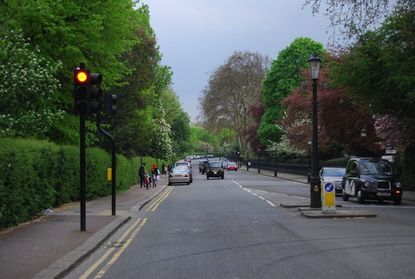 One of the most contentious cycle superhighways suggested by London Mayor Boris Johnson has gained the public support in its consultation, with two thirds of respondents backing the plan to reduce traffic in Regent's Park.
More than 4,000 local residents signed a petition calling for the new scheme to be scrapped, yet of the 6,200 responses 58 per cent of respondents supported and seven per cent partially supported the plans for CS11.
Sixty-one per cent of respondents backed the controversial plan to close four of the eight gates to the park to deter motorists using the roads as a 'rat-run'.
According to the Evening Standard, around 5,000 cars each day use the park as a short cut and London Zoo says the closure of gates to motor vehicles outside of the 11am-3pm window would make it difficult for visitors and deliveries to get to the attraction. The gates that would close under the plan are North Gate, Park Square East, Park Square West and York Gate.
Andrew Gilligan, the Mayor's cycling commissioner, said: "CS11 gives people in the community things they have wanted for years, such as a new Swiss Cottage and a more tranquil Regent's Park."
While the scheme was put forward by Mr Johnson, his successor as Mayor after this May's election will be responsible for signing off on the project.
Thank you for reading 20 articles this month* Join now for unlimited access
Enjoy your first month for just £1 / $1 / €1
*Read 5 free articles per month without a subscription
Join now for unlimited access
Try first month for just £1 / $1 / €1