Regent's Park cyclists concerned over plans to install speed bumps on Outer Circle
The Royal Parks plan to install speed bumps around the Outer Circle of London's Regent's Park, despite safety concerns from cyclists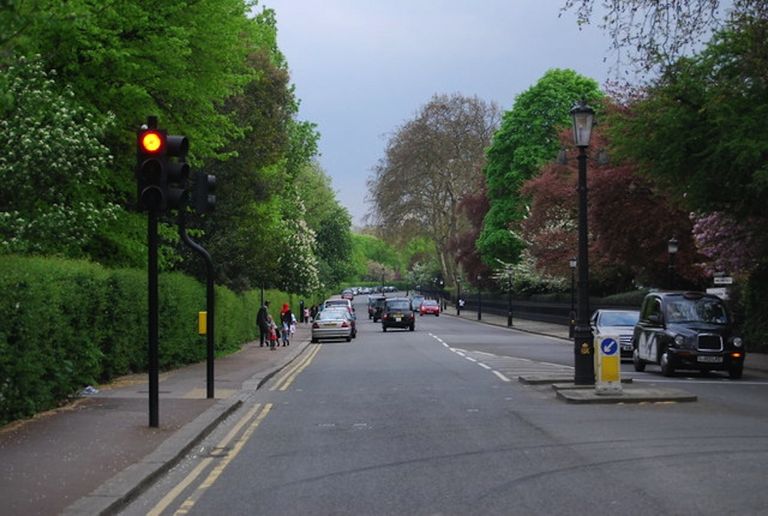 The planned cycle superhighway that would incorporate London's Regent's Park would actually make cycling more dangerous, it has been claimed.
CS11 will run between Brent Cross and the West End via the park's outer circle, with plans to close park gates to cars for most of the day and installing speed bumps around the four-mile road.
But with many of the 3,000 cyclists who use the Outer Circle each week arriving in the early hours of the morning to train, concerns about the safety of the speed bumps in low light have been raised.
Justin McKie, chairman of Regent's Park Cyclists (RPC), told the Evening Standard: "There's been a pretty strong consensus on what needs to happen: close the gates to motor traffic either all day or for extended periods, keep the wonderful smooth tarmac rather than falling for the knee-jerk of speed bumps, and re-sequence the traffic lights to encourage sports cyclists to ride at quieter times of the day."
The proposed speed bumps - up to 14 of them on pedestrian crossings and at road junctions, reportedly do not have a set design as of yet, but will potentially include stone settings for a 'heritage' look/
RPC say they are in support of the plans to install the cycing superhighway but they oppose the use of cycling funds on anti-cycling infrastructure, such as the road humps.
>>> Meet the man who will ride 500km around Regent's Park
In a pre-consultation meeting in August, notable parties such as Westminster Council, the London Cycling Campaign and cycling charity CTC opposed the raised speed humps on the road.
In a subsequent meeting with The Royal Parks (TRP) in late August, RPC confirmed that the feedback from the initial conversations had been ignored and that TRP plan to push ahead with the original plans.
Concerns remain that if traffic is reduced on the road - of up to 80 per cent if the gates are closed - will result in drivers travelling faster. RPC claim that TRP are unwilling to consider a test phase after the gates are closed, average speed cameras at the entrances and exits of the park or other solutions that don't negatively impact cycling.
"The Royal Parks has a unique opportunity to get some cash from the TfL cycling budget here, but anything that makes cycling more difficult or dangerous, such as speed bumps, would be a misuse of that money," Mr McKie added.
Transport for London told RPC that the process was a negotioation between itself and TRP to create an effective plan and a Royal Parks spokesman told the Standard they "were working with Transport for London to create the final proposals".
Earlier this year, TRP blocked plans to build a segregated superhighway along Birdcage Walk because it would "significantly affect day-to-day park operations" such as tree maintenance and cleaning.