UCI vs AFLD war of words intensifies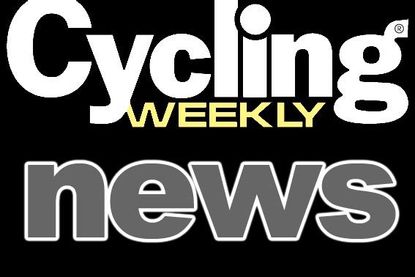 The Union Cycliste Internationale issued a statement on Monday evening saying that the French Anti-Doping Agency's recent accusations concerning its conduct during the Tour de France are 'groundless'
Earlier on Monday, the AFLD had issued a report simultanesously to the media and the UCI, and other parties, claiming that the UCI's doping inspectors had not followed correct procedures whilst undertaking anti-doping controls during the 2009 Tour de France.
Among the accusations levelled by AFLD was that the UCI favoured the Astana team, giving them greater notice of dope controls than other teams and that samples taken for testing were stored incorrectly 'in the back of a car'.
In the statement issued by the UCI in response to these allegations, Pierre Bordry, the head of AFLD is accused of pursuing media attention, being unprofessional and sabotaging the UCI's anti-doping efforts.
"This morning the UCI received a report drawn up by the AFLD (French Anti-Doping Agency) on the procedures of the testing carried out during the 2009 Tour de France. The report was simultaneously released to the media; this was probably not by coincidence," says the UCI statement.
"Firstly, the UCI considers the manner in which Mr Pierre Bordry [head of AFLD] and his colleagues have proceeded to be completely unacceptable."
"While the UCI and AFLD together agreed a programme of testing for the 2009 Tour de France, the AFLD has drawn up and published a unilateral report, without giving the UCI the opportunity to study it and correct any erroneous comments that it may contain. This is certainly not what one would expect from a professional, reliable partnership working together in the battle against doping."
Unsurprisingly, the statement also strongly hints at a split between the UCI and AFLD in any other anti-doping controls at cycling events in France.
"The UCI considers it very disappointing that the good operational partnership put in place for the 2009 Tour de France has been undermined by Mr Bordry's pursuit of media attention, which seems also to have had the objective of sabotaging the efforts of the UCI and its partners in recent years with regard to the fight against doping. This has led the UCI to wonder about Mr Bordry's actual intentions."
"Consequently, the UCI will now study the options for collaborating with a neutral partner for anti-doping controls on French soil. Such an option has already been implemented by other International Federations."
RELATED LINKS
Tour de France doping inspector responds to AFLD criticism
Thank you for reading 20 articles this month* Join now for unlimited access
Enjoy your first month for just £1 / $1 / €1
*Read 5 free articles per month without a subscription
Join now for unlimited access
Try first month for just £1 / $1 / €1