Van Avermaet and Adam Yates bury the hatchet after San Sebastian incident
Greg Van Avermaet says his words in the aftermath of crashing at the Clasica San Sebastian were misunderstood and says Adam Yates deserved the win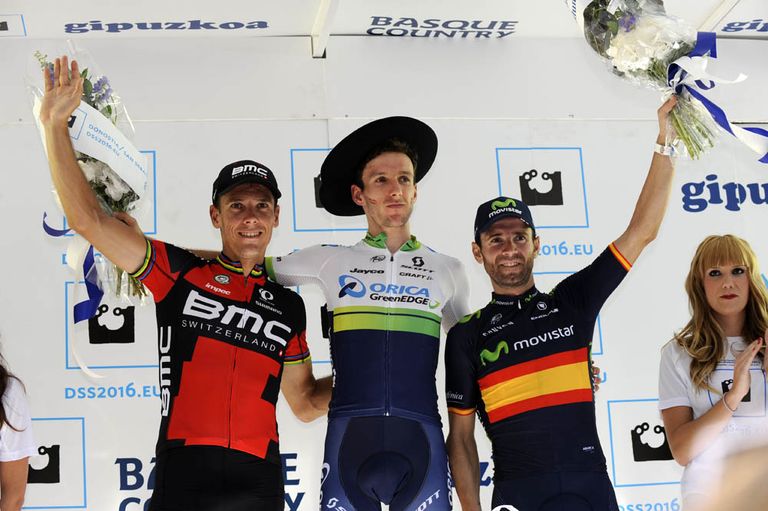 (Image credit: Watson)
All is well in the world of Adam Yates and Greg Van Avermaet after the pair appeared to lay to rest the bad will eminating from the Brit's Clasica San Sebastian win on Saturday.
Van Avermaet was knocked off his bike by a crashing motorbike in the final kilometres, which BMC and the rider claim cost him the victory.
Simon Yates said the statements eminating from BMC were 'quite disrespectful' to his brother's win in the Classic.
Simon wrote: "Just so I'm clear – I'm not saying what happened is correct, it shouldn't have happened to ANYBODY or in ANY race, but you can't say things like "we've been robbed" and "I was going to win" when the race wasn't over. It just discredits the victory, and I think it's quite disrespectful."
Van Avermaet responded on Twitter on Monday saying his words had been misunderstood and said Adam fully deserved the victory, which the Brit accepted gracefully.
Simon Yates shows us his war wounds