Van driver narrowly avoids cyclist, hits stationary car (video)
Footage from August comes to light of incident that begs the question: what was the driver up to here then?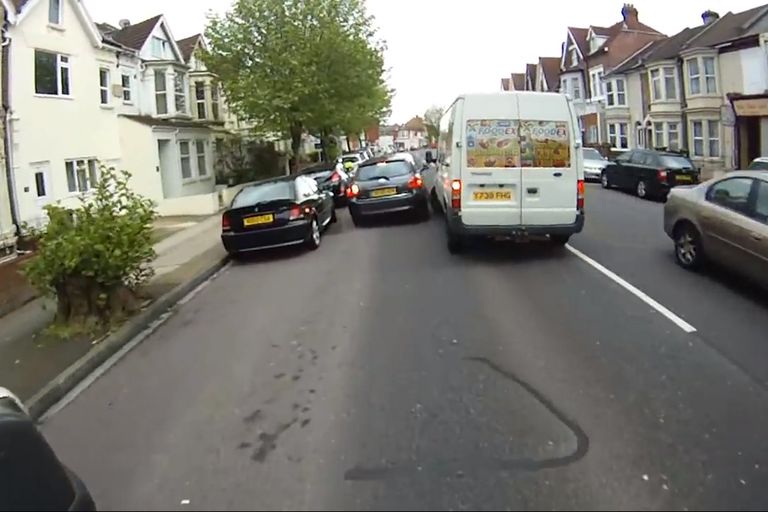 A video, originally posted to YouTube in August, has come to light showing an alleged close pass of a cyclist followed by a vehicle collision.
The footage was caught on the headcam of the cyclist whose attention is first drawn to the van when it overtakes him a bit closer than he would have liked.
The van then collides with the back corner of a stationary vehicle that appears to be waiting to parallel park, and the van comes to an abrupt halt.
In the comments on the original YouTube clip it is claimed that the footage was the determining factor for the insurance companies' investigation, who reportedly found in favour of the car but would have sided with the van without the video.
Further still, the user who posted the video - The Pompey Cyclist - alleges the police would not take his complaint about the close pass.
The proliferation of cyclists using cameras as a safety measure has thrown up some headline videos over the past few months. Among them was the cafe owner from Richmond who got particularly irate with a cyclist and suffered an online backlash as a result.
That incident followed a van driver who was reported to police in Essex after appearing to knock off and then assault a bicycle user.