WADA president says TUE system 'works perfectly' (video)
World Anti-Doping Agency president Craig Reedie states that the therapeutic use exemption certificate system is working, despite controversy surrounding hacked medical data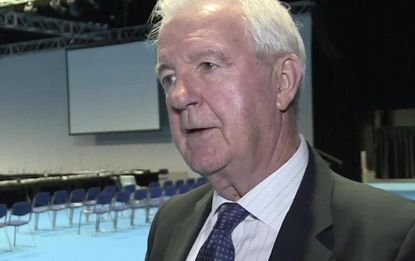 World Anti-Doping Agency (WADA) president Craig Reedie has said that the controversial therapeutic use exemption (TUE) certificate system 'works perfectly'.
The TUE system was thrust into the spotlight during 2016 after the Fancy Bears computer hacking group illegally obtained copies of TUEs for athletes attending the 2016 Rio Olympic Games via an account set up for the International Olympic Committee (IOC).
British cyclists Bradley Wiggins, Chris Froome, Steve Cummings, Callum Skinner and Laura Kenny were among those whose confidential TUEs were published online.
>>> WADA explains how Fancy Bears hackers got into athletes' confidential medical files
A TUE is given to an athlete when they have been prescribed a substance on WADA's prohibited list for a legitimate medical reason. Questions have been raised since their publication, in particular as to why a number of athletes needed drugs to treat asthma.
"It's been given huge publicity by the hacking," said Reedie of the TUE system. "But as far as we're concerned the system works properly, the medical rules are quite clear and they are followed by sport."
"The TUEs are allocated and agreed by responsible people in sport. The presentation by the hacking [Fancy] Bears wasn't particularly on a sports basis, it was on a political basis. You notice it was always leading athletes from the western world, so you can understand why it was done."
>>> Steve Cummings's medical data published by Russian hackers
Although the exact identity and location of the Fancy Bears group is unknown, it is widely believed that they were based in Russia. It is also believed that the hacks were in response to the proposed ban on Russian athletes from the 2016 Olympic and Paralympic Games.
WADA called for the IOC to ban Russia from the 2016 Games on the basis that the country was responsible for organised doping among its athletes.
Reedie was re-elected as WADA president for a second three-year term on Sunday. WADA's responsibility is to "promote, coordinate, and monitor at the international level the fight against doping in sports in all its forms".
Thank you for reading 5 articles this month* Join now for unlimited access
Enjoy your first month for just £1 / $1 / €1
*Read 5 free articles per month without a subscription
Join now for unlimited access
Try first month for just £1 / $1 / €1