Wandsworth highway improvements to make town centre more cycle friendly
Under plans by TfL, the A3 and A205 will be rerouted away from the town centre and the High Street will be restricted to bikes and buses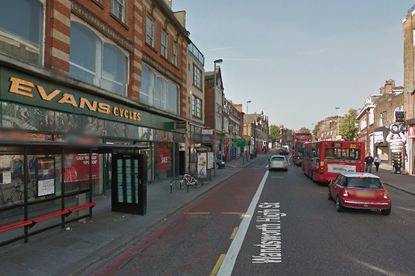 Wandsworth Town Centre, in South London, is set to be revamped to make the area more cycle and pedestrian friendly.
In a consultation, 70 per cent of respondents reportedly agreed that the current traffic system performs poorly, saying it was difficult to use and navigate.
Under new plans the A3 and A205 would both be re-routed to the north of the town centre. This would free the main shopping area from congestion and restrict the central section of the High Street to cyclists and buses.
>>> TfL make new improvements proposal for gyratory in Wandsworth
Transport for London claims removing congestion will create a cycle-friendly environment, with London Mayor, Boris Johnson, says the transformation will encourage more people to visit the town centre.
"This car-clogged one-way system has made the area particularly hostile to pedestrians and cyclists," he said.
"These major improvements will see the junction completely transformed and turned into a much more civilised place for everyone, encouraging more people to use the local high street and driving wider regeneration of the area."
>>> London's most dangerous cycling junctions revealed
A separate consultation regarding the new pedestrian and cycling facilities on the High Street will run at the end of 2015, with work likely to begin in early 2017.
Thank you for reading 20 articles this month* Join now for unlimited access
Enjoy your first month for just £1 / $1 / €1
*Read 5 free articles per month without a subscription
Join now for unlimited access
Try first month for just £1 / $1 / €1