Warning as funding needed for poor surfaces and inadequate signs in National Cycle Network
A review of the 16,000-mile network has found "historic problems" that hinder the project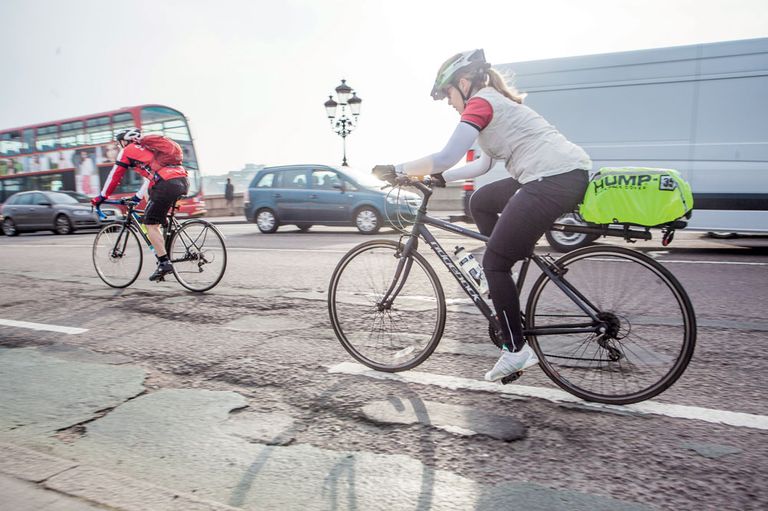 The popular National Cycle Network needs increased funding to solve "historic problems", warns a new report.
Transport charity Sustrans has carried out its first review of the 16,000-mile network and found that funding is needed to stop it from "falling short of its potential."
The National Cycle Network (NCC), established in 1995, is now suffering from poor road surfaces and incomplete signage, according to the charity.
Sustrans CEO Xavier Brice said: "The network is a well-loved, well-used asset that's enjoyed by millions of people across the UK every day.
"We want to build on its successes and make the network safer and more accessible for everyone, not just for people who currently use it.
"However, historic problems such as poor surfaces, incomplete signage and barriers mean that for people with mobility issues or those of us who are less physically active, there may as well be a 'no entry' sign on their local path."
>>> Cyclist penned open letter over close-passing dangers just days before he was killed on the roads
The 'Paths for Everyone' report, published on Monday, sets out 15 recommendations for how the NCC can be overhauled to make it more accessible.
Recommendations include, removing 16,000 barriers on the network, doubling segregated paths from 5,000 to 10,000 miles, improving safety at junctions and increasing signage.
According to Sustrans, just 54 per cent of the network is safe for a 12-year-old to use.
Investment is needed to bring the project up to speed, warns the charity.
Former Olympian turned cycling campaigner, Chris Boardman, said: "The little blue and red sign indicating a segment of the National Cycle Network is a long-recognised and trusted mark, used by cyclists and walkers alike, to navigate their way around the UK without cars.
"That alone should tell us just how valuable an asset it is.
"In times of high obesity and poor air quality, travelling actively has never been more important and the National Cycle Network is a key tool in helping address these problems."
>>> Terrifying video shows passenger hit cyclist with firework from moving car
More than half of the UK population (57 per cent) lives within a mile of the NCC, but Sustrans says improvements are needed to make it accessible to children, wheelchair users and people who are less physically active.
A third of the network is segregated, but busy A and B roads account for almost 2,000 miles.
Cycling and walking minister Jesse Norman said: "This report shows that more needs to be done to make it fully accessible."
Sustrans is working with local authorities to deliver 55 improvement schemes across the UK, including redesigning junctions and creating traffic-free paths, due to be finished by 2023.