Who is the world's greatest cyclist? Here's what you thought
We asked you who you thought was the greatest cyclist that the world has ever seen, and here's what you said...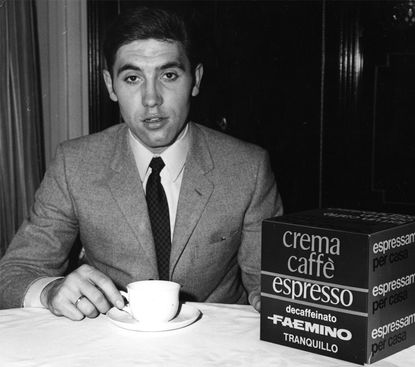 We recently asked Cycling Weekly readers who they thought was the greatest cyclist that the world has ever witnessed, and received an overwhelming number of replies.
Many of the names cropped up several times over. Some are racers with bulging lists of wins, others are riders who have achieved greatness through remarkable feats.
Here is a selection of who you think is the greatest on two wheels. Is there anyone that's been missed out? Tell us in the comment box below.
>>> Paul Smith's five most stylish modern cyclists
Eddy Merckx. The 'Cannibal' completely dominated all cycling events from the classics to the grand tours. He even held the UCI Hour record. No other cyclist in history is as well-rounded or dominating - period. End of debate!
John Maruyama
Marianne Vos. Eddy Merckx was amazing but Vos wins at track, cyclo-cross and road. An unbelievable athlete woefully under-heralded outside of cycling due to her sex. She is a true superstar.
Greg Baker
With modern-day specialists in the classics, sprints, track, time trials and grand tours you can't look past Bradley Wiggins. He has performed and excelled in all areas of the sport (even a sprint at the 2012 Tour de Romandie).
Andy Turner
My mate Bill worked as a delivery boy for the local butcher and had a paper round.
Stuart Boyd
Beryl Burton: with no real funding whilst holding a full-time job, she held the 12-hour record for ladies and men for two years. Along with world and national championship titles, she was a real British legend. My heroine and inspiration.
Carl Braithwaite
Graeme Obree for innovation, talent and the will to succeed against all odds. He helped change the thinking behind aerodynamics and bike design. A real inspiration.
Phil Rush
Clayton Cea
John Howard AKA the Energizer bunny. He held more cycling world records than any other cyclist. Land speed, 24-hour indoor on track and rollers, 24 hour outdoor and five or so American national titles.
Scott Ilg
Kevin Costner in American Flyers. As a boy, that was living the dream.
Dean Adriannse
>>> How would YOU improve coverage of bike racing on TV?
Mark Cavendish. My personal hero as a current youth rider, a great sprinter, great track rider, getting better on the climbs and an all-round nice guy.
Aaron Ramsey
Tommy Godwin. He was the first guy do 100,000 miles in 500 days back in 1939, and the record still stands.
Robert Windsor
Lance Armstrong, and here's why. He may have doped but the dope didn't ride the bike, he had to do that. He was class on two wheels and as we have all subsequently discovered, probably 95 per cent of teams and riders were at it. What we also forget is what else he actually did for the sport. He was the first to use all the technology and look into bike and apparel design. No one trained the way he did. Both are now the blueprint for the majority of teams and riders today.
Jay Gee
The best cyclist ever is possibly amongst the many clean cyclists whose careers were stomped on and curtailed by riders on performance-enhancing drugs, especially during the EPO years.
Jack Hunt
Eddy Merckx, easy, and a mention for Beryl Burton who if around today would be a superstar, at one time her 24-hour time trial distance was further than the men's distance!
Sebastian Rose
Mario Cippollini - fashion was his statement and he brought it to cycling.
Alex Perez
Any of the Tour winners that competed on fixed gears. They were amazing athletes!
Paul W Banks
John Tomac won many categories in road, cyclo-cross, cross-country mtb, downhill mtb, etc. and he's an all-round nice guy.
Firesheps Sheps
Thank you for reading 20 articles this month* Join now for unlimited access
Enjoy your first month for just £1 / $1 / €1
*Read 5 free articles per month without a subscription
Join now for unlimited access
Try first month for just £1 / $1 / €1