WIGGINS STUNNED BY T-MOBILE DECISION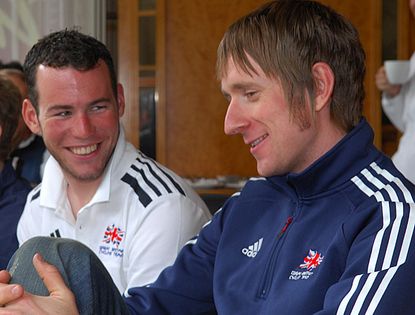 Bradley Wiggins was about to fly to Australia when he heard the news that T-Mobile where ending their sponsorship but spoke briefly to Cycling Weekly.
Like fellow British T-Mobile riders Roger Hammond and Mark Cavendish, Wiggins was surprised by the news and was unsure about who he would ride for in 2008 because he had yet to hear about team manager Bob Stapleton?s plans to keep the team going as Team High Road
?I don?t know what to say. I?m stunned. I didn?t know anything about it,? Wiggins said.
?I heard the news like everybody else just as I was about to set off for Sydney and can hardly believe it.?
Bob Stapleton has made it clear the team will continue in 2008 as Team High Road after apparently negotiated a deal with T-Mobile. However Wiggins was so shocked by the announcement he was unable to say if he would stay with the team or try and find a place elsewhere in the professional peloton.
?I don?t know what?s going to happen. I haven?t heard anything so I don?t know what I?ll do,? Wiggins said before setting off for his long flight to Sydney.
Mark Cavendish is already in Sydney and was initially unavailable for comment, while Roger Hammond is currently on his honeymoon after recently getting married. We hope to have more reaction from the British riders soon here at cyclingweekly.co.uk.
RELATED LINKS
T-Mobile's highs and lows
T-Mobile pulls sponsorship with immediate effect
Wiggins stunned by T-Mobile decision
High Road Sports vows to carry on
Giant stick with Team High Road
Thank you for reading 20 articles this month* Join now for unlimited access
Enjoy your first month for just £1 / $1 / €1
*Read 5 free articles per month without a subscription
Join now for unlimited access
Try first month for just £1 / $1 / €1