WORLD CUP DAY 3: SEVEN MEDALS FOR BRITISH RIDERS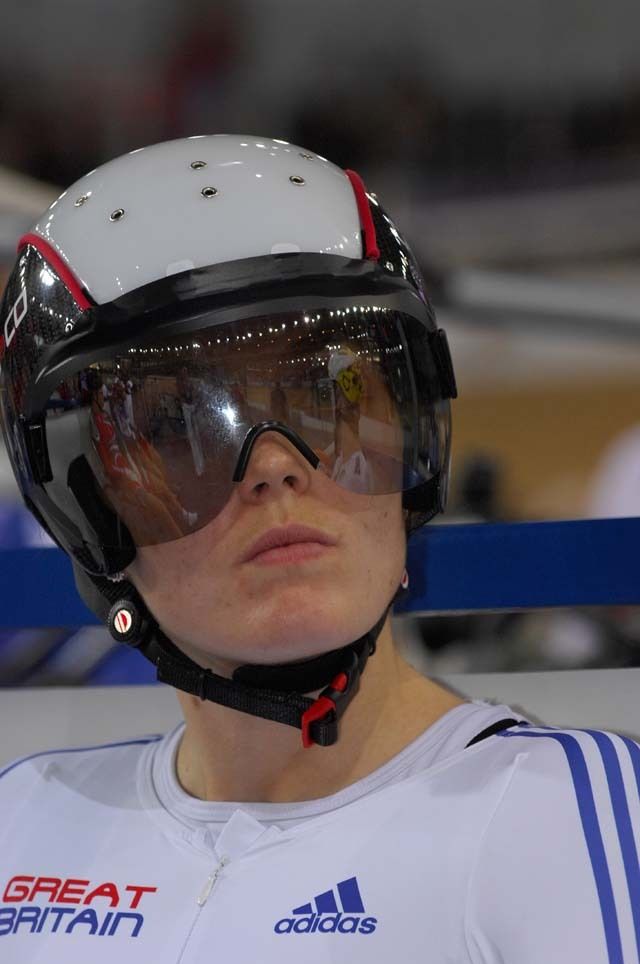 A silver medal for Chris Hoy in the men?s sprint on Sunday rounded off a superb World Cup in Denmark for Great Britain.
After gold in the Keirin on Saturday, Hoy came close to a second top placing 24 hours later. He finally lost out to the 21-year-old Kevin Sireau, but gave the Frenchman a solid run for his money all the way to the finale. Third was the Ukrainian Andrei Vinokourov.
?Chris has had a remarkably good series of results.? GB?s Dave Brailsford told CW. ?At the same time, Sunday?s performance has gone a long way towards GB securing a second ride in the men?s sprint as well.?
In the Madison, seventh from Johny Bellis and Peter Kennaugh (100 % ME) and tenth from Rob Hayles and Geraint Thomas represented another important step, but not a final one, towards Olympic qualification.
?We still need one more solid result, but it?s getting closer all the time.? Brailsford pointed out. ?This was another step in the right direction, if not the definitive one.?
?We?re getting closer and closer, it now just depends on the World?s now and we?re there.?
Vicky Pendleton also turned in another strong result, following silver and gold medals on Friday and Saturday, with fifth in the keirin. All in all, strong signs that her comeback from injury is more than on track. Team-mate Anna Blyth was not in the first six, but nonetheless came home first in the final playoffs as well.
The GB squads headed for home on Sunday night with a global total of four gold medals, two silvers and a bronze. Steven Burke and Matt Crampton, both young Academy riders, also turned in strong performances. In the men?s pursuit with Burke taking part in the final and making his debut at this level, the Brits secured gold. Crampton took a promising fourth in the kilo time trial as well.
That means not only is the present on the track looking good for GB, but the future?s more than bright as well.
GREAT BRITAIN?S FINAL MEDAL COUNT: 4 Gold 2 Silver 1 Bronze
(includes all Great Britain and SIS riders)
Gold Germany
Silver Netherlands
Bronze Ukraine
Gold Willy Kanis (Netherlands)
Silver Jennie Reed (USA)
Bronze Dana Gloss (Germany)
The Brits Victoria Pendleton was fifth in the final. Anna Blythe won the race for seventh place.
Gold Denmark
Silver USA
Bronze Holland
The Brits Peter Kennaugh and Jonny Bellis took seventh place for Team 100% ME, while Geraint Thomas and Rob Hayles were tenth for GB.
Gold Kevin Sireau (France)
Silver Chris Hoy (Great Britain)
Bronze Andriy Vynokurov (Ukraine)
Gold Arnaud Tournant (Cofidis)
Silver Sergey Borisov (Russia)
Bronze Gregory Bauge (France)
The Brits Chris Hoy and Ross Edgar were seventh and eighth after taking the first two places in the minor final.
RELATED LINKS
Copenhagen World Cup, day two: Three golds for Great Britain
Copenhagen World Cup, day one: Medal hat-trick for great Britain
Copenhagen World Cup: Battle for Beijing continues in Denmark (preview)