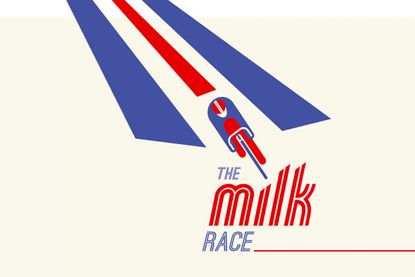 The Milk Race returns! After a 20-year absence from the calendar a bike race with a dairy connection is back - although it's very different from the Milk Race of old.
This year's Milk Race consists of a one-day criterium around Nottingham on Sunday, May 26, in contrast to the event that bore the same name from 1958 and 1993 which was a stage race, and forerunner of the Tour of Britain.
An elite men's and an elite women's race, organised by former rider and British Cycling Federation president Tony Doyle, will take place in the city as part of a wider festival of cycling.
Rather than the now defunct Milk Marketing Board, the Nottingham event is sponsored by the Dairy Council and the Milk Marketing Forum.
"The Milk Race is undoubtedly the most well remembered and most well regarded cycling event that there has ever been in this country," said Dairy Council chairman Sandy Wilkie. "So to bring it back, and to re-establish such a strong link between milk and sport, is a very exciting development."
One of the first teams to sign up to the event is Node4-Giordana, managed by 1987 Milk Race winner Malcolm Elliott. Node4-Giordana's line-up will include Steven Burke, London 2012 team pursuit gold medallist.
"I was only five when the last Milk Race happened so I don't really remember it but, being trained by Malcolm, I've got to know a lot about it and the huge meaning that the name has in the world of cycling," said Burke. "Everyone has such high regard for The Milk Race and I can't wait to compete this year."
The official launch of the event took place in Nottingham Market Square on Thursday morning.
External link
Thank you for reading 20 articles this month* Join now for unlimited access
Enjoy your first month for just £1 / $1 / €1
*Read 5 free articles per month without a subscription
Join now for unlimited access
Try first month for just £1 / $1 / €1