More bicycles than cars sold in Britain, and most of Europe too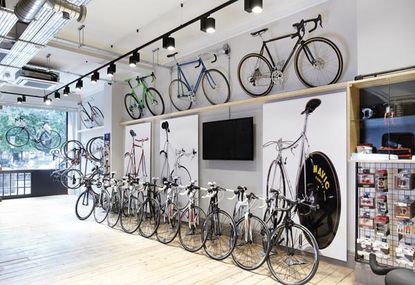 New bicycle sales outstripped new car sales in Britsin during 2012 by 76 per cent, according to a study published by news outlet NPR. The story is the same across Europe, with bikes outselling cars in 23 member countries including Germany, Italy, France and Spain.
According to NPR's figures, 3.6 million bicycles were sold during 2012 compared to just over 2 million passenger cars.
Britain was second to Germany for total of new bike sales, with just under 4 million new cycles purchased in Germany during 2012. Bikes outsold cars in Italy for the first time since the Second World War.
Although bicycles are enjoying a boom in sales, the car market is the opposite - with a 20-year slump in new car purchases being reported, partly due to the global recession.
Thank you for reading 5 articles this month* Join now for unlimited access
Enjoy your first month for just £1 / $1 / €1
*Read 5 free articles per month without a subscription
Join now for unlimited access
Try first month for just £1 / $1 / €1