Operacion Puerto doping ring suspects finally go on trial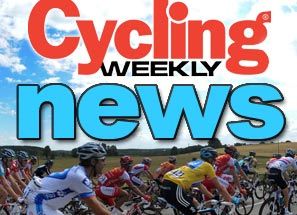 Five years after Operacion Puerto, Spain's biggest anti-doping investigation, began, seven individuals now face formal charges, including the doctor at the centre of the case, Eufemiano Fuentes, as well as two former top sports directors, Manolo Saiz and Vicente Belda.
Saiz, Belda - the directors of the former ONCE and Kelme teams - as well as Fuentes, his sister Yolanda (also a doctor), haematologist Jose Luis Merino Batres, Kelme second director Ignacio Labarta and another doctor, Alfredo Cordova, all face charges of offences against public health.
Puerto began before Spain had a specific anti-doping law, meaning that only charges against public health are possible. Nonetheless, the seven, if found guilty, could go to prison for up to two years, as well as being barred from their profession in this period.
The Spanish Cycling Federation, WADA, the UCI and Spain's Sports Council - its equivalent of the Ministry for Sport - are named as the accusing parties in the case, although in fact the investigation was carried out by Spain's Guardia Civil police force.
Puerto started in 2006, when the Guardia Civil seized huge quanties of banned drugs, bloodbags and equipment for carrying out transfusions. A former Kelme cyclists, Jesus Manzano, is understood to have provided the initial 'tip-off' that saw 50 riders implicated, including Ivan Basso, Jan Ullrich and Alejandro Valverde.
As might have been predicted by such a long wait for the announcement that the case - closed, then reopened on appeal - would finally come to court, the Puerto case will not be heard for at least another six months.
Related links
9 December 2010: Operacion Puerto's Fuentes under investigation again in new anti-doping raids
2 October 2008: Operacion Puerto, case closed again
10 December 2008: Schleck cleared of Puerto involvement 15 February 2008: Operacion Puerto: It's back
27 September 2008: Frank Schleck under Puerto suspicion after police raid
14 November 2007: Dick Pound (WADA): "Not just cyclists in Puerto"
30 June 2007: Jaksche lifts lid on Operaction Puerto
23 April 2007: UCI issues Operacion Puerto open letter
21 December 2006: Fuentes, 51 riders to be questioned
Thank you for reading 20 articles this month* Join now for unlimited access
Enjoy your first month for just £1 / $1 / €1
*Read 5 free articles per month without a subscription
Join now for unlimited access
Try first month for just £1 / $1 / €1