Over 20,000 sign petition as pressure mounts on Boris Johnson to improve cycle safety in London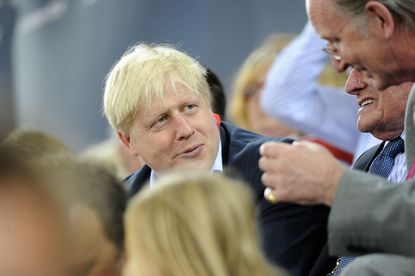 More than 20,000 people in less than 48 hours have signed a petition calling for action from Boris Johnson, following a spate of cyclist deaths across the capital.
The petition, titled 'Save our Cyclists' was launched on Wednesday at 5pm, while, in 24 hours, via the London Cycling Campaign 5,000 people have emailed Boris Johnson to act on cycle safety.
The deaths of five cyclists in nine days has sparked an outpouring of concern and frustration over cycle safety in the capital, worsened by the Mayor's recent comments that appear to blame cyclists for breaking the law.
Women's rights campaigner and cyclist, Rhiannon Redpath, who started the Save our Cyclists campaign, said: "Signature by signature, we are gathering the outrage that cyclists and others feel about the lack of action from City Hall both in response to the past week, and their slow progress on the Mayor's 'Vision for cycling'."
"The petition calls for Boris Johnson and Andrew Gilligan to vastly accelerate their plans for cycling in London. We want to see some action. Not in 6 months, not in 12 months, but now. We want to see a a time-bound, costed and accurate plan of the works they are planning to undertake in London over the next 12 months - and the changes that cyclists can expect to see. We will not be stifled by the constant repetition that £1bn is being invested in cycling for London, when that investment is due over 10 years," she added.
Both petitions calls for urgent, timetabled action on Cycle Superhighway 2, where three of the five deaths occurred.
However, the London Cycling Campaign specifically asks for the immediate installation of protected space for cycling at Aldgate where two of the recent fatal accidents occurred, along with pedestrian and cycling-specific traffic lights across Bow roundabout where a cyclist died on Wednesday morning.
The London Cycling Campaign says Bow roundabout's 'early start' cyclist traffic lights are potentially lethal, and that CS2 from Aldgate to Bow is "utterly substandard".
LCC Chief Executive Ashok Sinha said, "We warned the Mayor about the potentially lethal flaws on Superhighway 2 over a year ago. The Mayor must now signal that he wants to eliminate such avoidable fatalities by transforming CS2 - including the junctions at Bow and Aldgate - into an example of the highest standards in cycle safety.
Following the deaths Boris Johnson said: "If cyclists don't follow the rules there is no amount of traffic engineering that is going to save them."
London Green party politician Jenny Jones responded by saying 'blaming the victims is the lowest form of politics'.
The Save our Cyclists petition can be found here.
The London Cycling Campaign is urging people to write to Boris Johnson calling for specific actions to protect cyclists.
Related links
London cycling in crisis: Now is the time for change
Fifth cyclist killed in London in nine days
Thank you for reading 10 articles this month* Join now for unlimited access
Enjoy your first month for just £1 / $1 / €1
*Read 5 free articles per month without a subscription
Join now for unlimited access
Try first month for just £1 / $1 / €1