Retro tech: Brian Robinson's Tour de France stage winning bike
Cycle Sport had a look at Brian Robinson's Raphaël Géminiani bike, the one on which he won his second Tour de France stage in 1959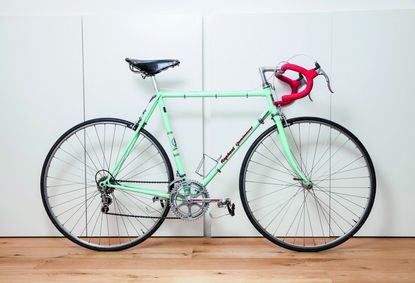 Get The Leadout Newsletter
The latest race content, interviews, features, reviews and expert buying guides, direct to your inbox!
Thank you for signing up to The Pick. You will receive a verification email shortly.
There was a problem. Please refresh the page and try again.
In 1959 British cyclist Brian Robinson took his second stage win in the Tour de France, and he did it on a bike like this. It wasn't this exact bike, but this bike is one of Robinson's, and it's been lovingly restored so it's almost exactly like the one he rode in 1959. The restoration means it looks as fresh as it did in 1959, too.
With a gap of 20 minutes and six seconds over the second-placed rider, Robinson's 1959 stage win between Annecy and Chalon-sur-Saône is the fourth biggest victory margin in a Tour de France stage. It was also his second Tour stage win, having taken his first the year before.
As well as riding for Great Britain in the Tour de France, Robinson was the first Brit to make it in the European pro peloton. Between 1957 and 1962 he raced for one of the biggest and best teams there was, a team that morphed through several sponsor names. From 1957 until 1959 the team was called St Raphaël-Géminiani. After that it became Rapha-Gitane for 1960 and 1961 then Saint Raphaël-Helyett in 1962. Géminiani, Gitane and Helyett were the bike brands the team rode.
Now, and this gets confusing, St Raphaël was an aperitif company and nothing to do with the person Raphaël Géminiani, who raced for the team when Robinson did. Géminiani was a great rider, but he was 34 in 1959 so coming to the end of what had been a fantastic career; a career that saw him on the podium of three Grand Tours, sadly without ever winning one.
Towards the end of the Fifties Géminiani brought out a bike brand, partly to make money and partly to allow St Raphaël to sponsor his team. The move helped frustrate a rule, which itself was ambiguous and had been bypassed by other teams, that said that companies from outside of cycling couldn't be headline team sponsors. If challenged, Géminiani would say that the Raphaël on the jersey referred to him. He always glossed over his apparent beatification, but then he was the kind of character who could do that and get away with it.
Géminiani was from Clermont-Ferrand in the Auvergne region, his bikes are believed to have been made by Mercier or Cirezon, two manufacturers based in nearby Saint-Etienne, which was the capital of the French bicycle industry at the time.
The bike in detail
There was no brazed-on equipment bosses on Fifties 531 race frames. This was because away from the joints the tube walls were so thin they wouldn't support brazing. All components were secured with bolted on bands, including the shifters and even the brake cable guides.
Above right
The Mafac brake levers have been slotted to make them lighter, and as always, they have a rubber cover but only for the top part of the brake lever hoods. Handlebar tape then helps secure this in place. The handlebars and stem here are not original.
Many European pros used Brooks leather saddles, but often had them reshaped by an Italian craftsman called Otussi. He removed the leather, cut it to make it sleeker and lighter, then reassembled the saddle using large copper rivets.
The signature of a champion picked out in red, a perfect contrast to the eggshell blue of this beautiful Fifties' frame.
This frame is made from Reynolds 531 steel alloy tubing, the best there was in 1959. You can see the classic Reynolds sticker at the top of the seat tube.
Above right
Mafac centre-pull brakes were one of the best brakes around at the time. Powerful, infinitely adjustable and easy to use, some French teams stayed faithful to them long after Campagnolo perfected their much lighter and equally effective Record side-pull brake in 1968.
Tullio Campagnolo invented the quick release back in 1930, and they've changed little since.
Campagnolo's Gran Sport push rod front mech was simple and effective, but was a bit clumsy. It was soon to be replaced on top-end bikes by Campag's Record parallelogram front mech.
Photos: Chris Catchpole, Allsport Hulton/Archive
Brian Robinson was our pioneer pro, the first to make a living from racing in a top pro team in
Thank you for reading 20 articles this month* Join now for unlimited access
Enjoy your first month for just £1 / $1 / €1
*Read 5 free articles per month without a subscription
Join now for unlimited access
Try first month for just £1 / $1 / €1
Get The Leadout Newsletter
The latest race content, interviews, features, reviews and expert buying guides, direct to your inbox!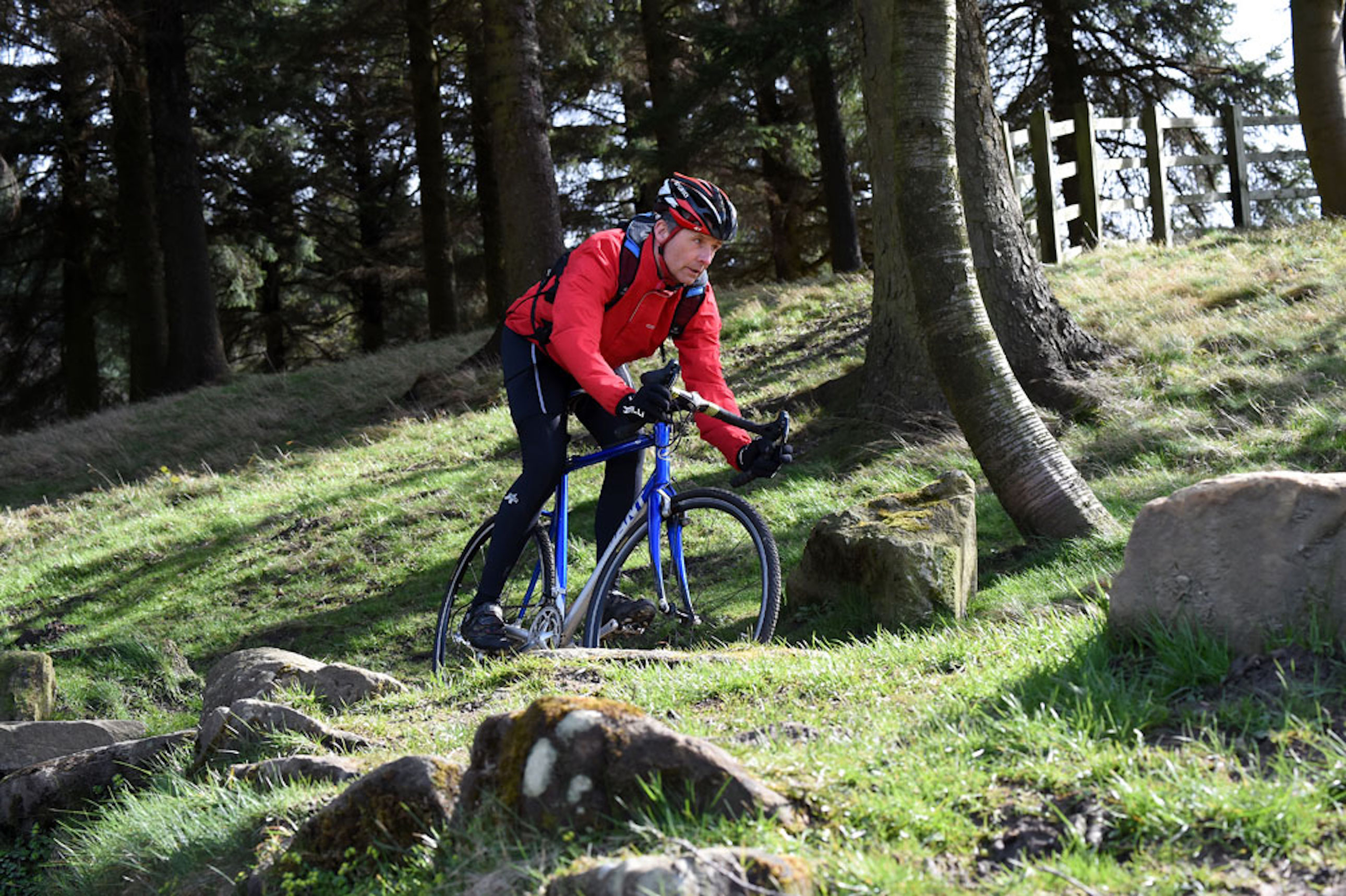 Freelance Journalist & Author
Chris has written thousands of articles for magazines, newspapers and websites throughout the world. He's written 25 books about all aspects of cycling in multiple editions and translations into at least 25
different languages. He's currently building his own publishing business with Cycling Legends Books, Cycling Legends Events, cyclinglegends.co.uk, and the Cycling Legends Podcast