FIRST RIDE: VAN NICHOLAS AMAZON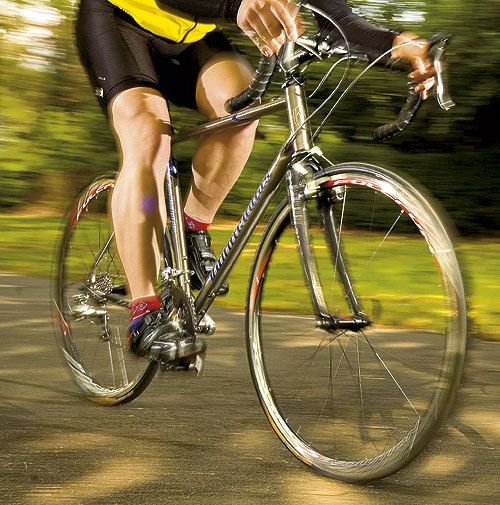 Minus the warplane nostalgia, the Van Nicholas (VN) brand isn?t quite as sexy as that of the Dutch firm?s original Airborne incarnation, but the bikes certainly are, and the
well-crafted titanium for which it became popular is still offered at great value.
The deals may not be as cut-price as some of the internet bargains these days, but let?s not forget we?re dealing with titanium here, and very nicely finished titanium at that.
The Amazon is made from standard grade 3AL/2.5V titanium, and ours is built up with Shimano 105, with a Shimano compact chainset to add versatility.
At £1,800 it sits somewhere mid-range in the VN line-up. If you were feeling budget conscious you could pick the sporty aluminium Vardar, built with 105 for £920; or at the other end of the scale you could dig out the plastic and go for the Aeolus, an all-out race bike made from high-grade 6AL/4V Ti and built up with Campagnolo Record for £2,880. Still pretty good value, we?d say.
The idea was to find a truly do-it-all machine, a bike for life, and if anything ever fitted the bill, the Amazon does. The wide tyre clearance and cantilever brakes mean that this is a bike you can not only go touring on, you could fit knobbly tyres and race cyclo-cross on it too if you wanted. It?s even got a disc brake mount at the back.
But it?s also light enough to cope with sportives, and I reckon at a push you could ride a road race on it. Throughout the course of this year I intend to find out how it fares at all of these disciplines.
SPECIFICATION: VAN NICHOLAS AMAZON
Distributorwww.vannicholas.com
Price£1,762
Frame3AL/2.5V titanium
ForkVN SLX carbon
Size range50, 54, 56, 58, 60cm
Weight19.5lb (inc. pedals)
GroupsetShimano 105
DeviationsShimano R700
compact chainset
Alterationsnone
Gear ratios50/36 with 12-25
WheelsFulcrum Racing 5 EVO
TyresContinental GP4000
BarsVN VNT
StemVN VNT
SeatpostVN VNT
SaddleVN VNT
Size tested56cm
FIRST RIDE RATING: 9/10