'The mother of all cycling jerseys': Rapha jersey goes on sale on eBay for £10,000
Jersey to commemorate the 2007 Tour de France Grand Départ in London goes on sale on eBay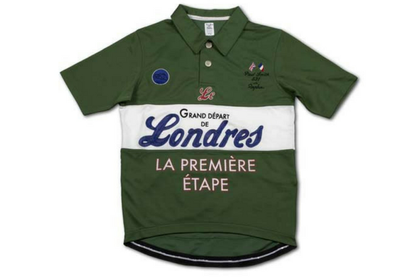 Rapha has a reputation for producing some pretty pricey kit, but one jersey on eBay is going for quite a bit more than you might expect.
Being advertised with an eye-watering 'buy it now' price of £10,000, the Paul Smith 531 with Rapha Grand Départ jersey was produced to commemorate the Grand Départ of the 2007 Tour de France in London.
Only 2oo of the jerseys were made, with an original RRP of £120, meaning whoever is selling this jersey for £10,000 will be getting a tidy profit.
>>> Inside Rapha: is it just branding or a British success story?
The green woollen jersey was the first collaboration between Rapha and the fashion designer Paul Smith, who have worked closely on a number of projects since then.
In the description the seller describes the jersey as "the mother of all cycling jerseys", with the medium jersey having been stored "in an airtight bag in the dark" for the last ten years.
Thank you for reading 20 articles this month* Join now for unlimited access
Enjoy your first month for just £1 / $1 / €1
*Read 5 free articles per month without a subscription
Join now for unlimited access
Try first month for just £1 / $1 / €1