Prologo 'try and buy' saddle scheme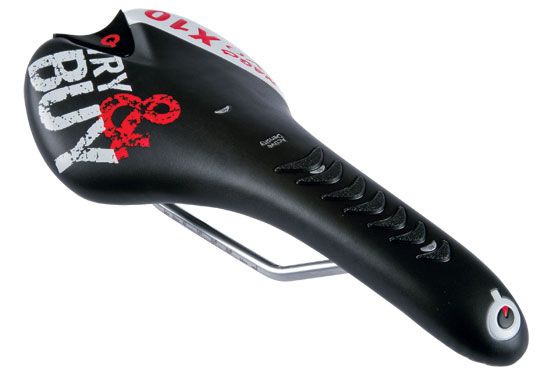 Buying a new saddle can be a bit like buying a lottery ticket: you never know quite how it's going to work out.
That's why Zyro is offering a 'try and buy' scheme of Prologo saddles through participating shops. With three saddle styles in the range, each with different profiles but with a common characteristic, they are all based on Prologo's 'easy stroke' design that is reputed to aid rider posture.
The Zero is a flat-looking saddle and comes in a 134mm width. Next is the semi-round Nago Evo, which is available in two widths, 134mm and 141mm plus a tri/time trial version. Finally the Scratch Pro, a round-shaped saddle in two widths.
All models have microfibre covers with differing foam padding and rail options plus they're compatible with Prologo's U-Clip that allows you to use its saddlebags or rear light. Prices range from £79.99 to £169.99
Contact: www.zyro.co.uk