Tacx Bushido for tablet: the answer to turbo boredom?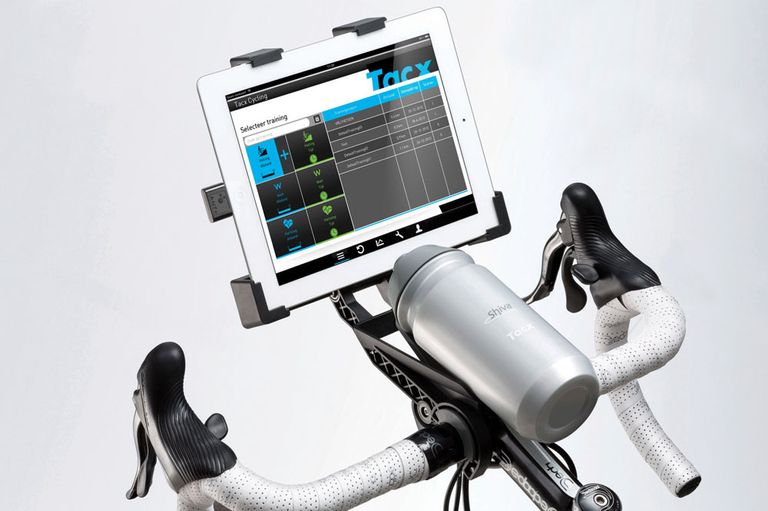 Whether you're besieged by snow or water, there's a high chance that you've spent much of the winter on an indoor trainer, or wishing you had one.
Most turbos are fine for short sharp efforts, but spending hours on one is a painful prospect, or at least, it was...
If you happen to be the proud owner of an Apple iPad, then the Tacx Bushido for tablet could become your new best friend. The entirely wireless system allows you to control the Bushido via your iPad thanks to a downloadable app and Bluetooth connection and, before you ask, no, mains power isn't required either.
The £624 system comes with an iPad handlebar mount, which promises to keep it a safe distance from sweat etc, and, according to Tacx, simulates road speed and gradient, delivering pretty realistic virtual training capabilities.
The app itself allows you to ride to power, incline, speed or distance. Alternatively, tune in to one of the downloadable training films and have all the adjustments made automatically. Compatible with iPad 3, iPad 4, iPad Air and iPad Mini.
Contact: www.fisheroutdoor.co.uk