Tech of the week: A 5.8kg disc braked Lightweight, pro bikes, kids' bikes and more
This week we've had news of Lightweight's flagship bike build, a Stages power meter for Campag and an aero computer from Wahoo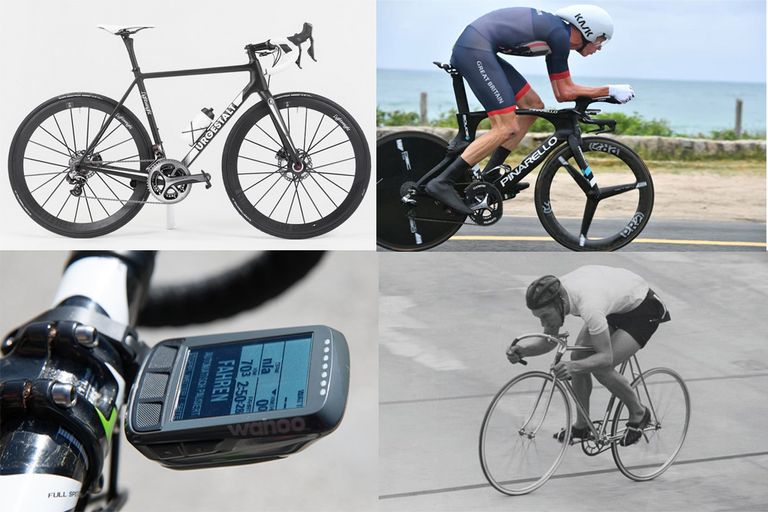 Light bikes, pro bikes, kids' bikes and fixies
Lightweight has been showing us its 5.8kg (that's well under 13lb) disc braked Urgestalt build. The frame, fork and headset alone will set you back £3900. And don't ask the price of its Meilenstein wheels and other kit.
If you're a bit taken aback with the price of Lightweight's machine, we've got some cheaper alternatives. All seven of our weight saving tips come at zero cost.
And we've had a look at André Greipel's Ridley Noah SL and asked Chris Froome why he uses Osymetric's non-round chainrings.
Light weight is important for kids of all ages. We've a comprehensive guide to how to buy a children's bike and what to look out for from their first balance bike right up to scaled down dropped bar machines. If you're looking for a bargain kid's bike, we've also had a look at Tesco's range, currently discounted by 50%.
For fixie fans, we've had news of Look's customised AL464 bike for the Red Hook Crit series with its neat paint job, as well as the altogether older Carlton Flyer and how it was built to stand out in the days when bikes and riders were not allowed even to carry makers' names in competition.
New power and heart rate measurement options
Stages power meters have been available for Shimano cranks for a number of years and used by Team Sky since 2014. But it's taken up until now for a Campagnolo version to be brought to market. Stages says that's due to the tricky engineering required to deal with the Italians' carbon cranks.
Meanwhile Apple has filed a patent on a method of calculating factors such as wind resistance and rolling resistance for a cyclist. We speculate that it might be looking to enter the cycling power measurement market.
With power meters taking over the world and becoming ever more affordable, we've also asked if heart rate based training is still relevant. And recording your power and other data comes at a cost: Wahoo says that a computer adds significant drag, which it's reduced by 50% with its new Elemnt Bolt. It claims that its aero design will save you 12.6 seconds over 40km at 21mph.
And don't forget our buyer's guides: this week we've covered energy bars, folding bikes and bike locks. We've also looked out some bargains on spring kit now it's started to warm up a bit.