15 more beautiful images from the London Six Day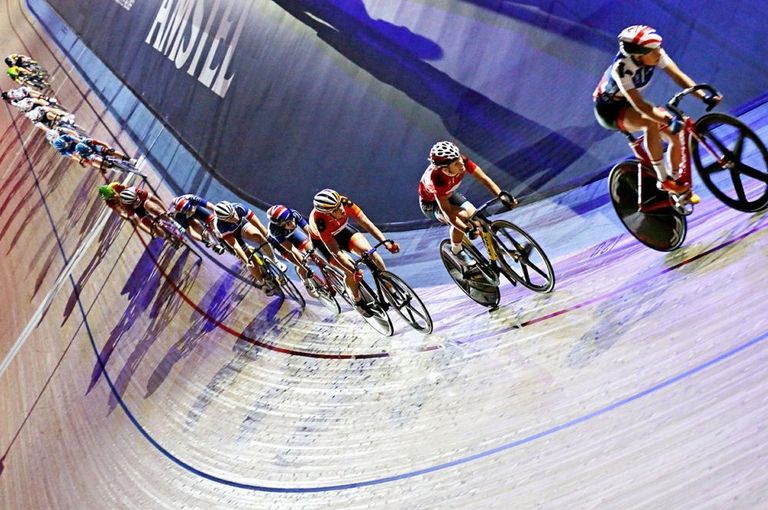 (Image credit: Sam Holden)
A selection of stunning images from the 2017 London Six Day by Sam Holden – www.samholdenagency.com
Women's racing kicks-off
Friday night saw the start of the women's racing at the Lee Valley Velodrome
Action packed weekend
The final weekend saw a thrilling finale as Australian pair Cameron Meyer and Callum Scotson aimed to hold on for victory
Rollers
Riders warm-up on rollers in the track centre ahead of their events
Close fought racing
The women's three-day series saw a a plethora of British women and riders from overseas taking part
De Pauw
Moreno De Pauw heads to the track as he tries with his partner Kenny De Ketele to regain the London Six Day lead.
Focused
Britain's Rebecca Raybould focuses ahead of her next race.
Top of the track
Nate Koch rides to the top of the track in the sprinters' competition.
World champions
French world champions Morgan Kneisky and Benjamin Thomas trade places in the Madison Chase.
Looking back
Britain's Elinor Barker looks behind as she tried to escape the pack.
Kenny De Ketele
One of the defending champions Kenny De Ketele looks up to the crowd in London.
Derny race
Callum Scotson races behind his Derny partner at the London Six Day.
Lined out
Riders stay lined out as the pace increases
Lined out
Riders stay lined out as the pace increases
Under the spotlight
Elinor Barker under the spotlight as the women prepare to race.
Cav
Mark Cavendish looks on as he prepares to entertain the home crowd at the London Six Day.
Aussie victory
Scotson and Meyer change in the Madison on their way to London Six Day overall victory.
Richard began working with Cycling Weekly in 2013 alongside the then web editor, Nigel Wynn. Taking over as digital editor or Cycling Weekly and mbr in 2014, Richard coordinates site content and strategy with the team.