British Cycling announces youthful squad for European Track Championships
Elinor Barker, Katie Archibald and Steven Burke are the only members of the Rio 2016 squad who will ride at the European Track Championships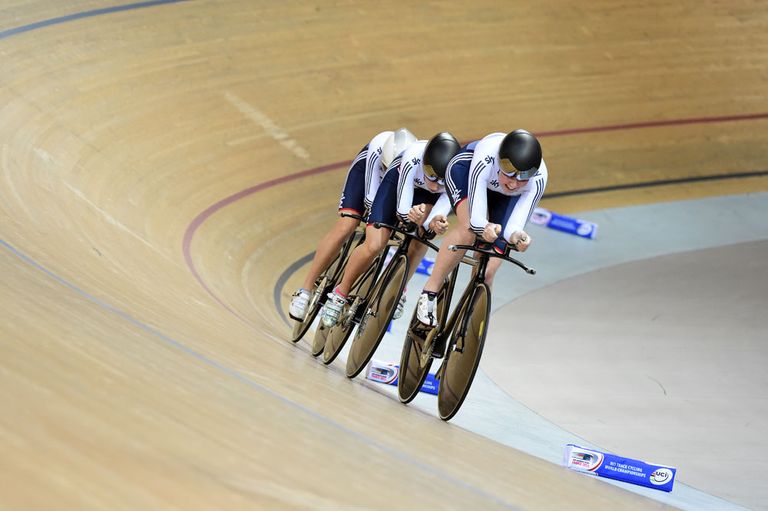 A mixture of young and experienced riders will compete for Great Britain at this month's European Track Championships in Paris.
Three gold medallists from Rio 2016 make the squad, with the other 13 riders comprising of riders expected to compete for a place at Tokyo 2020 and future World Championships.
Team pursuit champions Steven Burke, Katie Archibald and Elinor Barker return to the track for their first major competition since the Olympic Games.
Emily Kay, Danni Khan, Manon Lloyd and Emily Nelson round out the women's endurance squad, while Burke is joined by Matt Bostock, Kian Emadi, Mark Stewart and Ollie Wood.
The sprint teams are all change from the Olympics, with Rio 2016 reserve Ryan Owens joined by Jack Carlin and Joe Truman, while Rachel James and Ellie Richardson will compete for the women.
British Cycling's head coach Iain Dyer said: "As with every Olympic cycle, the majority of our Olympians are taking well deserved breaks following their successes in Rio and this gives the next generation of track cyclists the perfect opportunity to step up and experience elite level racing.
"I'm really pleased that Katie, Elinor and Steve have put themselves forward for this event and I hope the rest of the team learns from the way they conduct themselves in the racing environment.
"As we turn our attention to Tokyo 2020, we're looking forward to competing at the first major event in the new Olympic cycle."
Great Britain squad for the European Track Championships (October 19-23)
Men's sprint
Joe Truman, Ryan Owens, Jack Carlin
Men's endurance
Steven Burke, Matt Bostock, Kian Emadi, Mark Stewart, Ollie Wood
Women's sprint
Rachel James, Ellie Richardson
Women's endurance
Katie Archibald, Elinor Barker, Emily Kay, Danni Khan, Manon Lloyd, Emily Nelson