Perfs Pedal 2014 cancelled
Traditional British season curtain-raiser falls victim to flooding for the first time since 2003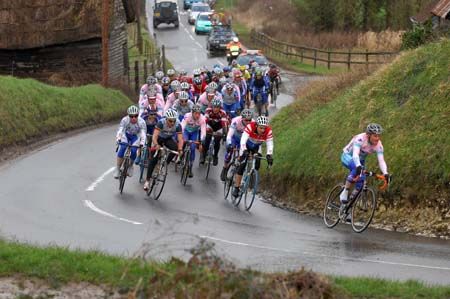 This Sunday's Perfs Pedal road race has been cancelled due to flooding, organiser Mick Waite announced today.
Waite deemed the course for the Hampshire-based event, which was last called off because of inclement weather in 2003, to be unfit for purpose after driving it this morning.
"Rider safety is the key thing," he told CW this afternoon. "We have permission to use two courses; one was ruled out recently because of the number of potholes and flooding along it, but the second would have been OK to use in the condition it was in earlier in the week.
"However, I've driven it every day this week, and it's getting worse. There are puddles along the road which cannot drain away because the ditches and fields are full.
"Even with the NEG [National Escort Group] marshals and BC accredited marshals supporting the event, it would have been far too dangerous to hold the race."
Last year's rain-soaked edition was won by Marcin Bialoblocki of Team UK Youth, who was scheduled to make his debut for his new Velosure-Giordana squad in Sunday's race. The 2010 edition was also cancelled because of poor road surfaces in the Southwick area.
Waite will be refunding entrants in due course.