Drag2Zero win British team time trial title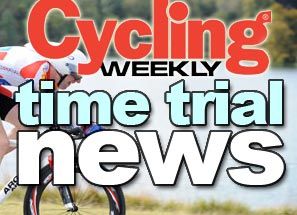 The British National Team Trial Championships was dominated by www.Drag2zero.com who celebrated clinching first and second spot in the title race in Hampshire on Saturday.
It was no surprise that their 'A' team - consisting of Matthew Bottrill, Mark Holton and Charles McCulloch - took the win with a time of 1:13:59. And behind them the 'B' team of Scott Povey, Jon Simpkins and Jeff Jones clocked 1:15:32.
Covering two laps of a 17.5-mile circuit starting in Preston Candover, the riders took in undulating climbs, twisting lanes and fast descent - all requiring full concentration.
On the first lap, the winning team had to ride through a stiff westerly wind but they appeared unfazed as they thundered round.
They knew that they had to keep the momentum up and using all of their knowledge of aerodynamics, they stopped the clock in time to take victory.
Afterwards, Bottrill said: "We are pretty pleased with today's result. The ride on the road went really well, I was a little over keen at times but Charles played a good captain's role and basically just told us what to do."
Elsewhere, Alex Dowsett smashed the course and event records at the Icknield Road Club Open 25.
There were fears that the event could be affected by a high volume of traffic caused by diversions but there proved to be nothing to worry about as the Sky Pro Cycling rider blitzed around the track.
The 23-year-old's time of 47:53 made him a comfortable winner with second placed Ross Clarke coming in at 53:23. And what makes the feat all the more incredible is the fact that organisers reckon the breeze made most riders drop a minute from their best.
It was a good weekend for Team Swift who were celebrating victory in two events.
Michael Ellerton, 49, was quickest in the South Elmsall SCC 10 in Ranby with his time of 20 minutes dead.
Stocksbridge CC's Stewart Smith came in a minute and 19 seconds later to separate Ellerton and another Team Swift rider, Steven Roe.
And in Grinsdale, East Yorkshire, the Bridlington CC Open 10 was won by Mark Wolstenholme in another victory for Team Swift.
The 34-year-old York rider's time of 23:02 was enough to take top spot from host club veteran, Andrew Askwith.
North Devon Wheelers - South Fork were another team having a good weekend - they held all three places on the podium in the Revo Racing 10 TT in Sourton.
Blake Pond was the winner with 20:36. Team-mates Henry Benning and Mark Lees placed second and third.
Callum Nicholson of Team Wallis CHH RT prevailed in the Border City Wheelers Hilly 22 up in Cumbria. His 52:35 was enough to see off host club rider, Richard Bickley.
Endura Racing's Johnny McAvoy had the beating of the field at the Liverpool Century RC 10 in Rainford on Saturday. He clocked a time 10 seconds quicker than anyone else with his 20:29.
Related links
Cycling Weekly's time trial news section
Thank you for reading 20 articles this month* Join now for unlimited access
Enjoy your first month for just £1 / $1 / €1
*Read 5 free articles per month without a subscription
Join now for unlimited access
Try first month for just £1 / $1 / €1