Victor Campenaerts fined 100 Swiss francs for using Giro d'Italia time trial to get a date
Date already shaping up to be pretty expensive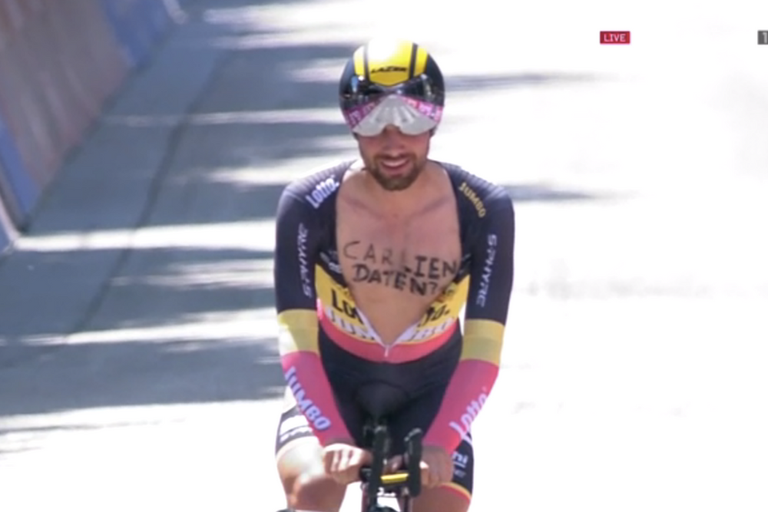 If Victor Campenaerts had hoped that the date he secured during the Giro d'Italia time trial could be a cheap one, then the UCI commissaires have thrown a spanner in the works by fining him 100 Swiss Francs.
The Belgian national champion was told to take it easy on Tuesday's stage, so took the opportunity to write "Carlien, will you go on a date with me" on his chest, which he proudly displayed to the cameras at the start and finish of his rather leisurely ride.
>>> Can Tom Dumoulin win the 2017 Giro d'Italia?
However, the killjoys among the UCI commissaires have decided that Campenaerts' actions "damaged the image of cycling", fining him the equivalent of £78.
The good news for Campenaert is that Carlien, who Belgian journalists tracked down to be Carlien Caven, a businesswoman from Antwerp, agreed to the go on a date, but admitted that she hadn't actually been watching the stage so had missed Campenaert's romantic gesture.