These incredible crowds at Tour of Rwanda put all other cycling fans in the shade (video)
Roads lined with fans to catch a glimpse of riders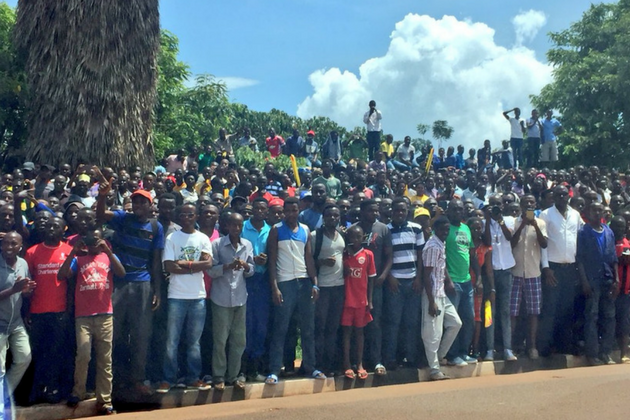 The highlight of the cycling calendar, you might expect the Tour de France to attract the biggest crowds, but on the basis of video footage posted online, it might be challenged by a little race in Africa.
The Tour du Rwanda may be a lowly UCI 2.2-level race, three levels below the Tour de France and sitting alongside races such as the Five Rings of Moscow and the Tour Meles Zenaqi for Green Development, but attracts the sort of roadside crowds that most races could only dream of.
Starting on Monday with a prologue around the streets of the capital Kigali, the riders have been supported by huge crowds apparently lining every metre of the route as it winds it way around the small east African country which is only slightly bigger than Wales.
>>> Romain Bardet to prepare for Tour de France cobbles by riding race with no cobbles
Photos and videos posted on Twitter show the crowd being 20 deep at some points on the route, with crowds even scaling half-completed buildings at the side of the road in order to catch a glimpse of the riders.
Despite not even having a national team until 2006, professional cycling has been booming in the country, with the likes of Dimension Data rider Adrien Niyonshuti progressing to WorldTour level.
As for the current Tour du Rwanda, three of the five stages so far have been won by Rwandan riders, although Eritrean Metkel Eyob moved into the overall lead after taking victory on stage four on Thursday.
The three remaining stages all feature hilly parcours, meaning plenty of chances for the GC to be shaken up, although the race will likely be decided on the final stage around Kigali, which features multiple ascents of the steep climb of the Kigali Wall.