Marcin Bialoblocki sets new 25-mile time trial record on amazing weekend
Having set a new 10-mile record on Saturday, Marcin Bialoblocki breaks the national 25-mile time trial record on Sunday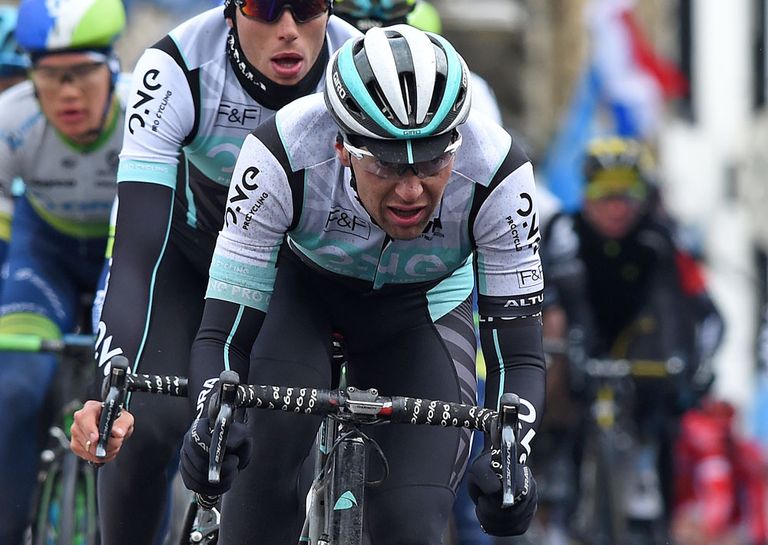 (Image credit: Andy Jones)
Less than 24 hours after smashing the 10-mile national competition record, Marcin Bialoblocki (One Pro Cycling) added the 25-mile record to it with victory in the Port Talbot Wheelers event in South Wales.
The 33-year-old from Somerset clocked 44.04 to win the event by almost two and a half minutes.
But like Saturday's 10-mile record he said he thought he could go even faster, with winds making the return leg hard and fatigue following Saturday's exertions.
"It went smoothly, but it wasn't a fast day," he said. "I was feeling OK but not great, I was perhaps a bit tired after Saturday's ride.
"It's a bit of a shame not to go under 44 minutes, but I feel good because it's still a record and gives me something to go for in the future.
>>> Marcin Bialoblocki smashes Alex Dowsett's 10-mile time trial record with 16-35
"I couldn't see my power meter because the screen was too black and the shadow was over it, so I didn't feel that I was going fast enough to get the record. It was a bit windy both ways too, so I wasn't sure I would get the record."
In the end, he needn't have worried, having taken 25 seconds off Alex Dowsett's previous record set in May. And Bialoblocki's time gave him victory on the day by 2-29 from Scott Davies (Team Wiggins), while Steve Irwin (North Lancs RC) was third, another 28 seconds back.
Fastest woman was Rachael Elliott (Newbury RC) with 51.51, winning by 3-20 from Chris Melia (Born to Bike-Bridgtown Cycles), while Danuta Tinn (Maidenhead and District CC) was third.
The podium for the overflow event was dominated by three junior riders, with Eugene Cross (SSLL Racing Team) winning with 49.27 by 1-04 from Poole Wheelers' Sam Wadsley, while Josh Griffith (Bristol South CC) was third.
Bialoblocki will now prepare for the European Time Trial Championships next week, as well as the World Championships later in the year.
Results
1. Marcin Bialoblocki (One Pro Cycling) 44.04 (comp record)
2. Scott Davies (Team Wiggins) 46.33
3. Steve Irwin (North Lancs RC0 47.01
Women: Rachael Elliott (Newbury RC) 51.51
Juniors: Eugene Cross (SSLL Racing Team) 49.27