Mark Cavendish hoping to bounce back after misdiagnosis
Manxman reveals that he's been affected by the Epstein-Barr virus for the last 16 months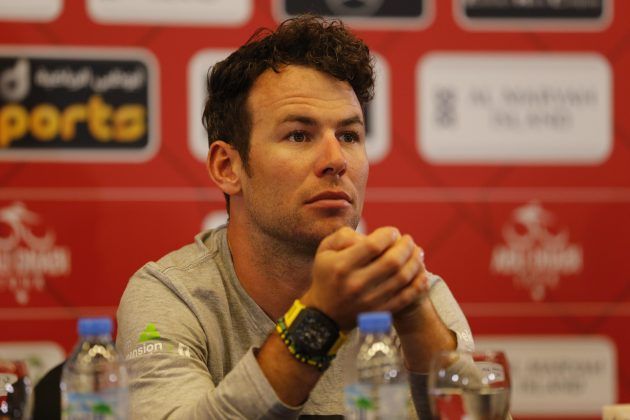 (Image credit: Yuzuru SUNADA)
Written off many times in the past and most recently when he failed to contend for stage wins at this July's Tour de France, Mark Cavendish revealed at the 2019 Tour de France route presentation that he's been racing with the debilitating Epstein-Barr virus for the past 16 months.
Now back on his bike in training, the Manx sprinter is hoping that competing with it hasn't caused him permanent damage and that he can return to his best form before next year's Tour.
"It's nice to be back on my bike finally. I just have to monitor my health and hope that I stay OK really," said Cavendish, who has just signed an extension of his contract with the Dimension Data team he joined in 2016.
"It's not the second time I've got it, it's been the same thing but was misdiagnosed," the Briton explained of the virus, which provokes fatigue and fever.
"I was racing with it for 16 months so I've actually done all right to win some races. So, I've taken those positives but I'm nervous in case I've done some damage."
Cavendish admitted he had been boosted by the support he has received from his team. "The team believes in me and that's a good thing to get going for next year," he said, with the Tour providing extra motivation.
"For me it's everything, it's my career. It's the only reason I still ride my bike."
He also struck back at those who have written him off as a spent force at the age of 33. "How many times have people written me off?
"How many times have I been over in my career? In 12 years? How many times? It takes people like me to give keyboard warriors something to do really," he said.
Thank you for reading 5 articles this month* Join now for unlimited access
Enjoy your first month for just £1 / $1 / €1
*Read 5 free articles per month without a subscription
Join now for unlimited access
Try first month for just £1 / $1 / €1