London 2012 Olympic Games: Cycling schedule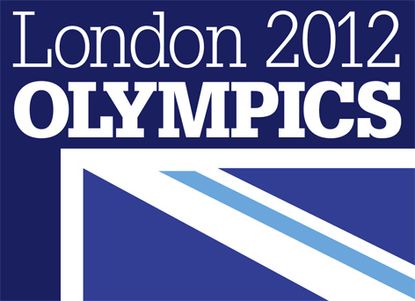 The London Olympic Games Organising Committee has released details of the full event schedule for the 2012 Olympic Games.
Cycling is represented in five categories: Road race, time trial, track, BMX and cross-country mountain bike.
The cycling events kick off with the men's road race on July 28, 2012, and conclude with the men's mountain bike cross-country race on August 12, 2012.
More information on events can be found via the London 2012 official website.
Swipe to scroll horizontally
| | | | | | | | |
| --- | --- | --- | --- | --- | --- | --- | --- |
| Date | Start time | Finish time | Category | Event | Venue | Session code | Ticket prices |
| July 28, 2012 | 10am | 4.15pm | RR | Men's road race | The Mall (London) | CR001 | £20, £40, £60 |
| July 29, 2012 | 12noon | 4.15pm | RR | Women's road race | The Mall (London) | CR002 | £20, £40, £60 |
| August 1, 2012 | 12.30pm | 1.15pm | TT | Women's time trial | Hampton Court Palace | TBC | Free |
| August 1, 2012 | 2.15pm | 4.15pm | TT | Men's time trial | Hampton Court Palace | TBC | Free |
| August 2, 2012 | 4pm | 6.55pm | Track | Men's team pursuit qualifying | Velodrome (Olympic Park) | CT001 | £50, £95, £150, £225, £325 |
| August 2, 2012 | 4pm | 6.55pm | Track | Men's team sprint qualifying and finals | Velodrome (Olympic Park) | CT001 | £50, £95, £150, £225, £325 |
| August 2, 2012 | 4pm | 6.55pm | Track | Women's team sprint qualifying and finals | Velodrome (Olympic Park) | CT001 | £50, £95, £150, £225, £325 |
| August 3, 2012 | 4pm | 6.55pm | Track | Men's team pursuit finals | Velodrome (Olympic Park) | CT002 | £50, £95, £150, £225, £325 |
| August 3, 2012 | 4pm | 6.55pm | Track | Women's keirin qualifying and finals | Velodrome (Olympic Park) | CT002 | £50, £95, £150, £225, £325 |
| August 3, 2012 | 4pm | 6.55pm | Track | Women's team pursuit qualifying | Velodrome (Olympic Park) | CT002 | £50, £95, £150, £225, £325 |
| August 4, 2012 | 10am | 11.30am | Track | Men's omnium: flying lap | Velodrome (Olympic Park) | CT003 | £20, £40, £65, £95, £150 |
| August 4, 2012 | 10am | 11.30am | Track | Men's sprint qualifying | Velodrome (Olympic Park) | CT003 | £20, £40, £65, £95, £150 |
| August 4, 2012 | 4pm | 6.40pm | Track | Men's omnium: 30km points race, elimination race | Velodrome (Olympic Park) | CT004 | £50, £95, £150, £225, £325 |
| August 4, 2012 | 4pm | 6.40pm | Track | Men's sprint, rounds | Velodrome (Olympic Park) | CT004 | £50, £95, £150, £225, £325 |
| August 4, 2012 | 4pm | 6.40pm | Track | Women's team pursuit finals | Velodrome (Olympic Park) | CT004 | £50, £95, £150, £225, £325 |
| August 5, 2012 | 10am | 11.25am | Track | Men's omnium: 4km individual pursuit | Velodrome (Olympic Park) | CT005 | £20, £40, £65, £95, £150 |
| August 5, 2012 | 10am | 11.25am | Track | Women's sprint qualifying | Velodrome (Olympic Park) | CT005 | £20, £40, £65, £95, £150 |
| August 5, 2012 | 4pm | 7.05pm | Track | Men's omnium: 15km scratch, 1km TT, final | Velodrome (Olympic Park) | CT006 | £50, £95, £150, £225, £325 |
| August 5, 2012 | 4pm | 7.05pm | Track | Men's sprint quarter finals | Velodrome (Olympic Park) | CT006 | £50, £95, £150, £225, £325 |
| August 5, 2012 | 4pm | 7.05pm | Track | Women's rounds and 1/8 finals | Velodrome (Olympic Park) | CT006 | £50, £95, £150, £225, £325 |
| August 6, 2012 | 4pm | 6.55pm | Track | Men's sprint finals | Velodrome (Olympic Park) | CT007 | £50, £95, £150, £225, £325 |
| August 6, 2012 | 4pm | 6.55pm | Track | Women's omnium: flying lap, 20km points, elimination | Velodrome (Olympic Park) | CT007 | £50, £95, £150, £225, £325 |
| August 6, 2012 | 4pm | 6.55pm | Track | Women's sprint quarter finals | Velodrome (Olympic Park) | CT007 | £50, £95, £150, £225, £325 |
| August 7, 2012 | 10am | 11.30am | Track | Men's keirin round one | Velodrome (Olympic Park) | CT008 | £20, £40, £65, £95, £150 |
| August 7, 2012 | 10am | 11.30am | Track | Women's omnium: 3km individual pursuit | Velodrome (Olympic Park) | CT008 | £20, £40, £65, £95, £150 |
| August 7, 2012 | 4pm | 6.30pm | Track | Men's keirin finals | Velodrome (Olympic Park) | CT009 | £50, £95, £150, £225, £325 |
| August 7, 2012 | 4pm | 6.30pm | Track | Women's omnium: 10km scratch, 500m TT, finals | Velodrome (Olympic Park) | CT009 | £50, £95, £150, £225, £325 |
| August 7, 2012 | 4pm | 6.30pm | Track | Women's sprint semi-finals and finals | Velodrome (Olympic Park) | CT009 | £50, £95, £150, £225, £325 |
| August 8, 2012 | 3pm | 4.30pm | BMX | BMX seeding | BMX circuit (Olympic Park) | CB003 | £20, £40, £55, £65, £95 |
| August 9, 2012 | 3pm | 4.30pm | BMX | BMX quarter finals | BMX circuit (Olympic Park) | CB001 | £20, £40, £55, £65, £95 |
| August 10, 2012 | 3pm | 4.30pm | BMX | BMX semi-finals, finals | BMX circuit (Olympic Park) | CB002 | £20, £45, £55, £75, £125 |
| August 11, 2012 | 12.30pm | 2.30pm | MTB | Women's cross-country mountain bike | Hadleigh Farm (Essex) | CM001 | £20, £45 |
| August 12, 2012 | 1.30pm | 3.30pm | MTB | Men's cross-country mountain bike | Hadleigh Farm (Essex) | CM002 | £20, £45 |
BMX course. Photo: Michael Kirkman
Road race: The Mall
Velodrome
Mountain bike course: Hadleigh Farm, Essex
Related links
World's best BMXers in London 2012 test event
Olympic road race test event: Report card
Cavendish wins London-Surrey Cycle Classic
London-Surrey Cycle Classic photo gallery
Olympic road race route officially revealed
London 2012 tickets on sale from March
Cycling Weekly's Essential Fan's Guide to Cycling at the 2012 Olympic and Paralympic Games is on sale now at WHSmith, major supermarkets, all good newsagents and the Cycling Weekly online shop priced £9.99. Full contents list>>


Thank you for reading 20 articles this month* Join now for unlimited access
Enjoy your first month for just £1 / $1 / €1
*Read 5 free articles per month without a subscription
Join now for unlimited access
Try first month for just £1 / $1 / €1