More Olympic cycling medals for women unlikely following IOC decision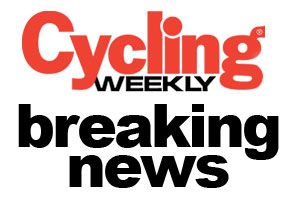 The International Olympic Committee (IOC) said today that new events could be included in the cycling programme at the 2012 London Olympics, but only if they replaced current ones.
The announcement makes it highly unlikely that we will see more medals awarded to women on the track in London 2012.
The decision of the IOC's Executive Board came after cycling's governing body, the International Cycling Union (UCI), requested more track events for women after the Beijing Games. But the UCI wanted more cycling events rather than a reshuffle, and President Pat McQuaid told Cycling Weekly that it would now be very difficult to make any changes.
"Firstly we'd have to sit down with the IOC and see how they expect us to achieve this," McQuaid said from Moscow where he was watching the junior world track championships. "It would be very difficult to change anything."
"You remember how federations reacted when the kilometre was dropped, no one would thank us for proposing the same thing."
After the 2004 Olympic Games in Athens the UCI pulled the kilometre time trial and the women's 500m time trial from the cycling programme in order to bring BMX in to the Games. The decision was met with an outcry after the multi-federation voting system used raised questions.
There are currently only three track medals available for female competitors (sprint, pursuit and points race) and seven for the male competitors. This compares to 24 and 23 events for male and female competitors in athletics (respectively), and 17 for both men and women in swimming.
Wary of the fall out from cutting any more events from the men's track programme, McQuaid went on to say; "it wouldn't take away from the sporting element to have more women's events, but it would be of serious detriment to the sport if we had to take away from the men's program, and there'd be ramifications all round."
The IOC's press release said:
The three Federations (FILA, FINA, and UCI respectively) submitted requests for new events. The EB informed them that this could happen, especially if the new events increase the participation of women at the Games and on condition that they replace events already on the programme. Additionally, current events can be replaced with new ones only if the total number of athletes is maintained.
Thank you for reading 5 articles this month* Join now for unlimited access
Enjoy your first month for just £1 / $1 / €1
*Read 5 free articles per month without a subscription
Join now for unlimited access
Try first month for just £1 / $1 / €1
Editor of Cycling Weekly magazine, Simon has been working at the title since 2001. He fell in love with cycling when channel surfing in 1989 and happening across the greatest ever edition of the Tour de France. He's been a Greg LeMond fan ever since. He started racing in 1995 when moving to university in North Wales gave him more time to train and some amazing roads to train on. He raced domestically for several years, riding everything from Surrey leagues to time trials, track and even a few Premier Calendars. In 2000 he spent one season racing in Belgium with the Kingsnorth International Wheelers.
Since working for Cycling Weekly he has written product reviews, fitness features, pro interviews, race coverage and news. He has covered the Tour de France more times than he can remember along with two Olympic Games and many other international and UK domestic races. He can still be seen at his club's evening races through the summer but he still hasn't completed the CW5000 challenge!
SIMON IS CURRENTLY RIDING
Road bike: Pinarello K8S with Shimano Dura Ace
TT bike: Specialized Venge road bike with FFWD wheels and Easton Attack TT bars
Gravel bike: N/A
Training bike: Rourke custom hand made with Reynolds 853 steel