Olympics track decision due this week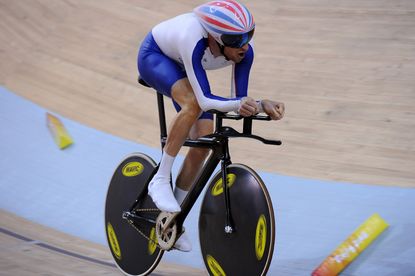 The International Olympic Committee (IOC) is currently reviewing the proposal made by the Union Cycliste Internationale (UCI) to drop the individual pursuit, madison and points race from the line-up of Olympic track cycling disciplines.
A decision on whether those disciplines will stay, or be dropped, from the 2012 Olympic Games in London should be made by Friday (December 11), after two days of discussion at the IOC's base in Lausanne, Switzerland.
The original proposal made by the UCI to change the events included in the Olympics was made due to pressue from the IOC to create gender parity between the men's and women's track events. At the Beijing games in 2008, there was no women's team sprint, team pursuit, Keirin, points race or Madison, all events that the men contested.
However, there is only space in the Olympic schedule for a set amount of cycling events, so to accommodate the same number for men and women other events will have to be dropped - controversially including the individual pursuit, which already included men's and women's races. The UCI also propsed the introduction of a multi-discipline omnium.
This creates five events contested by men and women: sprint, team sprint, keirin, omnium and team pursuit.
The proposal to drop the individual pursuit in particular has met with widespread resistance from certain quarters of the track fraternity. American track rider Taylor Phinney spearheaded an online petition to save the individual pursuit, and has so far obtained nearly 4,500 signatures. A letter of complaint, signed by numerous track riders from around the world (all male), has also been sent to the IOC and UCI.
The withdrawal of the individual pursuit has particular resonance for British fans - the reigning men's and women's Olympic champions are Britain's Bradley Wiggins and Rebecca Romero. Wiggins had hoped to defend his title in London, 2012.
However, if the proposals are accepted by the IOC, it would be good news for British sprinter Victoria Pendleton, who would be able to add the team sprint and keirin to her portfolio of Olympic events after striking gold in the individual sprint in Beijing. Chris Hoy famously won all three golds in these disciplines for Britain at the 2008 Games.
Related links
Individual pursuit to be cut from 2012 Olympics
Thank you for reading 20 articles this month* Join now for unlimited access
Enjoy your first month for just £1 / $1 / €1
*Read 5 free articles per month without a subscription
Join now for unlimited access
Try first month for just £1 / $1 / €1