Paris-Roubaix cobbled sectors given new colour coding to show difficulty
Toughest sectors will be labelled black, while easiest sectors will be green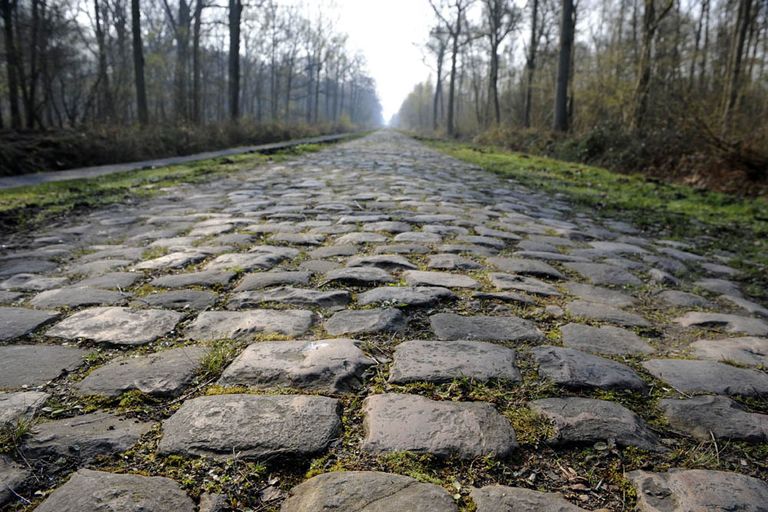 (Image credit: Graham Watson)
Each of the 29 cobbled sectors in the 2017 edition of Paris-Roubaix has been given a new colour coding to better show their difficulty.
The new colour coding will work alongside the current systems of starts, with the three most difficult five-star sectors (Trouée d'Arenberg, Mons-en-Pévèle, and Carrefour de l'Arbre) also being labelled as black sectors.
>>> 10 ways the pros modify their bikes for the cobbles
Four, three, two, and one star sectors will be labelled as red, yellow, blue, and green respectively, with the colours applied to signage surrounding the sectors on the course, making it easier for the riders and spectators to distinguish the different sectors.
Watch: Paris-Roubaix 2017 essential guide
The route of the race changes slightly each year depending on the state of various cobbled sectors, with the 2017 edition being 257km in length, 55km of which will be on pavé.
>>> Icons of cycling: La Trouée d'Arenberg, Paris-Roubaix's toughest cobbles
The first cobbled sector will be at Troisvilles to Inchy with 160km to go, and the final sector in Roubaix itself with just one kilometre remaining.
However the crucial action will start with the first five-star (or black) sector at the Trouée d'Arenberg with 96km remaining.