Pedestrian causes huge crash in Qinghai Lake race (video)
Man walks out onto the road just as the peloton comes speeding past, taking down a third of the riders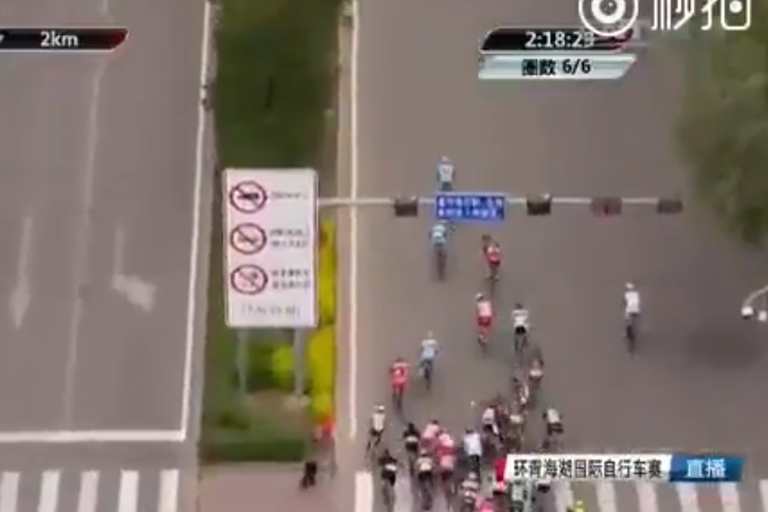 A pedestrian sauntering across a zebra crossing in China caused a huge crash on stage one of the Tour of Qinghai Lake.
The chap was probably wondering why the road was so quiet and then he was hit by the speeding peloton in the final three kilometres of the stage.
A handful of riders managed to avoid the pedestrian, but several in the middle of the peloton were not so fortunate, ploughing into him and causing a domino effect behind them.
>>> Richie Porte crashes into the back of a TV motorbike on Mont Ventoux (video)
The man was arrested by the police after the incident, with some riders suffering quite severe injuries, but all involved made it to the finish line.
One rider who wasn't so lucky, however, was New Zealander Morgan Smith, who was taken down by a race motorbike when leading the peloton within the first 5km of the race.
>>> Too many media motorbikes in the Tour de France, says British and Irish CPA representative
https://www.youtube.com/watch?v=Mr1X4-23HAc
Turning a corner, Smith and the moto came side by side and collided, sending both the rider and the moto driver sprawling to the floor.
The Kiwi was forced to abandon the race and was reportedly taken to hospital to treat injuries to his knee and chin.