BMC terminate contract with Samuel Sanchez after positive B sample confirmed
Spaniard likely to face lengthy ban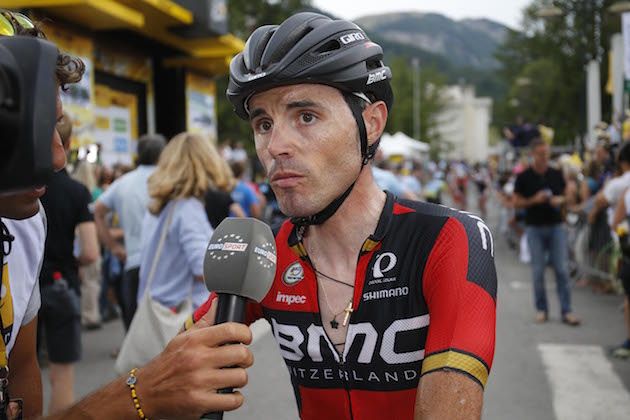 (Image credit: Yuzuru Sunada)
Samuel Sanchez looks set to face a lengthy ban after analysis of his B sample confirmed his positive doping test from before the Vuelta a España.
The then BMC Racing rider tested positive for the growth hormone GHRP-2 in an out-of-competition test on August 9, with the UCI informing him of his adverse analytical finding just days ahead of the Vuelta a España.
BMC have since announced they have terminated Sanchez's contract with immediate effect after the B sample analysis returned a positive finding.
"In accordance with BMC Racing Team's zero tolerance policy with respect to doping violations and UCI regulations, Sanchez was immediately suspended from BMC Racing Team," the American team said in a statement.
"At the request of Sanchez, his B sample was analysed at the WADA accredited laboratory in Lausanne, Switzerland. The analysis of Sanchez' B sample confirmed the presence of GHRP-2 and its metabolite, as found in his A sample. At that time, Sanchez' contract with the team was terminated with immediate effect."
After the initial positive test, Sanchez insisted that he his "conscience was clear" and the positive test had come as a "total surprise". The UCI is yet to make an official announcement.
With the positive test confirmed, Sanchez could face a lengthy ban, with Italian rider Stefano Pirazzi having recently been given a four-year ban after testing positive for the same substance prior to the Giro d'Italia in April.
However with Sanchez widely expected to retire from professional cycling after the Vuelta a España, any possible ban is unlikely to have anything more than a symbolic impact.