Tour de France organisers introduce new rule to stop Team Sky domination
Reduction in riders to improve safety and spectacle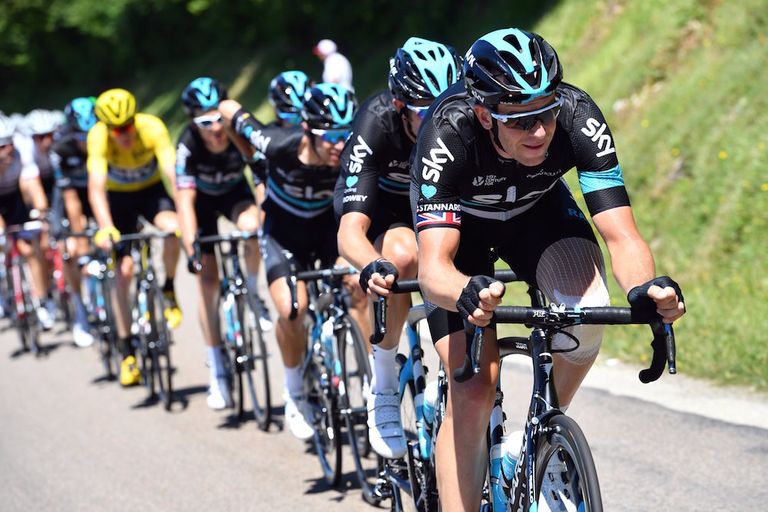 (Image credit: Watson)
The three biggest race organisers in cycling have agreed to reduce the number of riders in their races in an attempt to improve the safety and competitiveness of the sport.
The new rule will see the reduction of the number of riders in each team from nine to eight in Grand Tours and from eight to seven in all other events.
>>> Best Black Friday bike deals: the biggest discounts on cycling kit and bikes available right now
The move was agreed by A.S.O (organisers of the Tour de France, Vuelta a España, and Paris-Roubaix, among others), RCS Sport (organisers of the Giro d'Italia, Milan-San Remo, and Il Lombardia), and Flanders Classics (organisers of the Tour of Flanders and Ghent-Wevelgem among others).
In a joint statement, the three race organisers and the the International Association of Cycling Race Organisers (AIOCC) said the move had been agreed for two reasons.
>>> Team TJ Sport's WorldTour licence remains under review
"The first [reason is] to improve the safety conditions for the riders with a smaller peloton on roads equipped with more and more street furniture.
"The second, which is a fortunate consequence of the first, is to make it more difficult to dominate a race as well as enhance conditions for events to offer better racing for cycling fans."
Watch: 10 Best Road Riders of 2016
Race organisers will hope that having fewer riders in the peloton will help to prevent collisions between race vehicles and riders, which in 2016 led to the death of Belgian rider Antoine Demoitié and to Stig Broeckx suffering severe brain damage.
There is no conclusive proof that a reduction in the number of riders on the roads would have prevented either of these incidents, but the organisers clearly feel the need for action to improve the safety of the sport.
>>> Which WorldTour team has the best kit for 2017?
On the second point, mountain stages of the Tour de France in particular have been criticised in the last few years, as strong teams such as Team Sky sit on the front of the peloton with a string of riders setting a hard pace that leaves other riders unable to attack.
In contrast, races with smaller teams, such as the six-man teams at the Tour of Britain for example, have generally seen more exciting as teams have fewer domestiques with which to control the race.