Tour de France in Yorkshire: avoid taking your bike on a train
No extra cycle provision on trains during Tour de France's visit to Yorkshire this July, despite three million expected visitors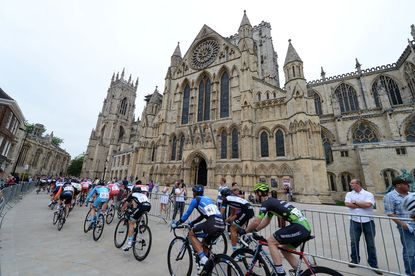 (Image credit: Andy Jones)
Don't take your bike on the train to watch the Tour de France in Yorkshire.
Train companies operating in the area have said that extra provision for cyclists across the Grand Depart weekend of July 5 and 6 will not be provided, despite up to three million fans visiting the county to watch the race.
Cycle storage is minimal on Northern Rail and Grand Central trains and both companies have insisted that no additional cycle carriages will be added. Moreover reservation of cycle spaces is not permitted.
FirstTransPennine Express has said that "cycle carriage is not advised due to the busy nature of the event, stations and services".
There will, though, be extra train services operating throughout the weekend to accommodate the number of visitors, while disruptions will be kept to a minimum with planned engineering works suspended.
Words by Chris Marshall-Bell
Thank you for reading 20 articles this month* Join now for unlimited access
Enjoy your first month for just £1 / $1 / €1
*Read 5 free articles per month without a subscription
Join now for unlimited access
Try first month for just £1 / $1 / €1