Chris Froome at the Vuelta a España is icing on the cake, says organiser
Chris Froome is only the second rider to ride the Vuelta a España after winning the Tour de France after Carlos Sastre in 2008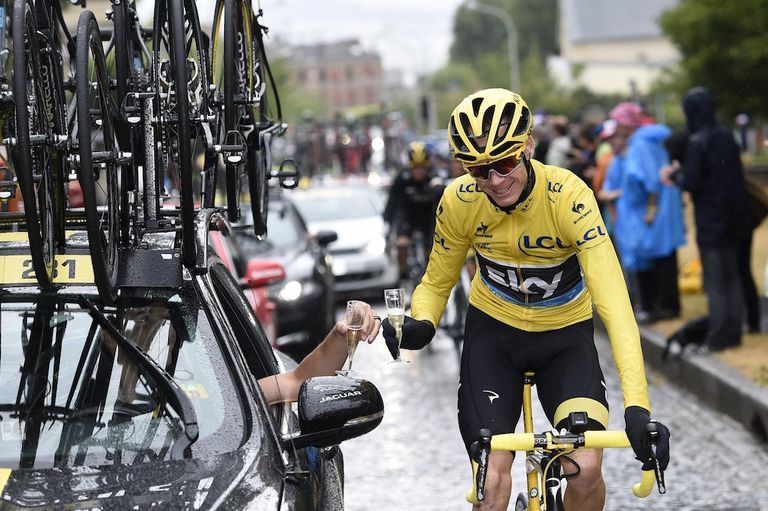 (Image credit: Watson)
Vuelta a España race director Javier Guillen has hailed Chris Froome's participation in the Spanish race as 'fantastic for cycling'.
The Tour de France winner announced on Monday that he would tackle his second Grand Tour of the year, where he will line up against many of his Tour rivals.
Guillen joked last year that he designed the Vuelta route especially for Froome after the Brit said he considered not riding the Tour because of the lack of time trials. Now, the organiser says he didn't believe Froome would actually ride his race.
"If you had told me before the start of the year, I wouldn't have believed it. It's the icing on the cake," Guillen told Spanish newspaper AS. "It's good that so many important riders have thought to make more of a big year. Froome's decision is fantastic for the Vuelta and for cycling."
Froome was subjected to attacks both physical and verbal from fans along the roadside at the Tour de France, while figures in the media speculated that his performances were medically assisted.
But Guillen says Froome is well liked in Spain and with a strong team around him, the two-time Tour winner could be the second rider to win the Tour and Vuelta in the same season since the Spanish race moved to the Autumn.
"He likes the race and the country too. The Spanish crowds like him and he feels comfortable here," Guillén added. "And the sporting challenge will have carried weight too. He knows the Vuelta and only one rider has come here after winning the Tour, Carlos Sastre in 2008."