Sir Chris Hoy: Dealing with retirement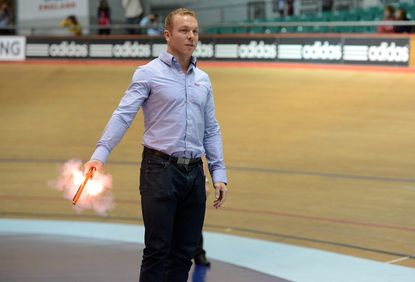 When Sir Chris Hoy announced his retirement in April, he confessed relief, not about no longer racing, but at having finally made the announcement.
"I called a press conference all prepared, but it was like breaking up with someone," said Hoy, who had months earlier decided on retirement. "Until you actually utter the words - even though you know what you are going to say - it is tough. But once I had got it out, it was definitely a relief."
Hoy didn't have much trouble adjusting to life away from the track. "Oh, I can still hurt myself," he laughed. "I still push myself in some way every day. I still go to the gym or go on the turbo because I still love riding my bike so much. I don't enjoy the pain, but I enjoy the feeling of having done a good session - and being able to enjoy some wine at night, as a reward."
For many athletes, adjusting to post-competition life can be difficult, but Hoy avoided the no-racing blues by throwing himself into Hoy Bikes. "I had been planning the bike company since 2010 and I've always loved being involved with bike design, and now - trying to make cycling more accessible - it was the right time."
Then there's his new love - car racing. After doing track days with Jason Kenny, Hoy was bitten by the racing bug. "It's the same focus as racing a bike on the track, it's a massive thrill," he enthused.
Radical Sports Cars suggested he started racing in 2013, and by the end of his rookie year he was nudging their competition's podium. "I ended up sixth overall in the championship but ultimately I'd love to race the Le Mans 24!" he said.
This article was first published in the December 19 issue of Cycling Weekly. Read Cycling Weekly magazine on the day of release where ever you are in the world International digital edition (opens in new tab), UK digital edition (opens in new tab). And if you like us, rate us!
Thank you for reading 5 articles this month* Join now for unlimited access
Enjoy your first month for just £1 / $1 / €1
*Read 5 free articles per month without a subscription
Join now for unlimited access
Try first month for just £1 / $1 / €1