SKINS attempt to sue UCI for $2m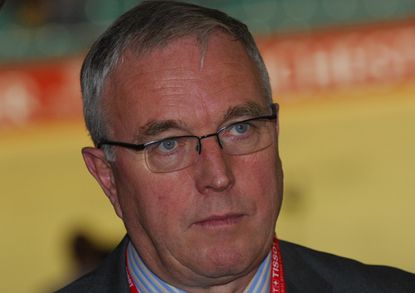 Australian clothing company SKINS is to sue the Union Cycliste International (UCI) for $2,000,000 claiming the governing body's inability run a clean sport has caused the company to suffer significant prejudice.
Acting on behalf of SKINS, Cedric Aguett of Swiss law firm Bonnard Son wrote to the UCI on November 2 saying that SKINS had made a massive investment in the cycling market 'under the illusion that professional cycling had been fundamentally reformed to contain doping' after the 1998 Festina scandal.
The letter goes on to say that the USADA case in to Lance Armstrong and the organised doping program in his teams, and the way the UCI, Hein Verbruggen and Pat McQuaid have organised the fight against doping has resulted in the total loss of confidence in professional cycling by the public.
In a statement printed on it's own website SKINS CEO Jamie Fuller said; "As a company we have invested heavily into research and development to build a sports-specific product range aimed at those who participate at every level. We did all this while under the impression that cycling had been fundamentally reformed after the Festina affair in the '90's and that co-ordinated management from the UCI to contain doping activity had minimised the risks and scandals with which the brand of any sponsor would be associated."
"The events of the last several months or so have made it abundantly clear that world cycling has not been the sport the general public and the corporate partners thought it was. Consequently, as Chairman of a company that has made a significant financial and emotional investment, I am acting in order to send a message to the UCI and its senior office bearers that gross mis-management and betrayal of trust is completely unacceptable."
"it is now clear that Skins' financial and emotional investment into cycling has been damaged and our legitimate commercial expectations have been betrayed. If the public no longer have confidence that cycling is 'clean' they may question those who support its existence."
SKINS was founded in 1996 and backs Cycling Australia, Bike NZ, USA Cycling, Team Europcar, Team NetApp and the former Rabobank team. It also has sponsorship deals in triathlon, golf, rugby, cricket and snowsports.
It specialises in compression clothing that is banned in competition under UCI rules.


Related links
Thank you for reading 20 articles this month* Join now for unlimited access
Enjoy your first month for just £1 / $1 / €1
*Read 5 free articles per month without a subscription
Join now for unlimited access
Try first month for just £1 / $1 / €1