Strava insists new pricing structure is legal
The company is varying its subscription prices depending on the user's country of residence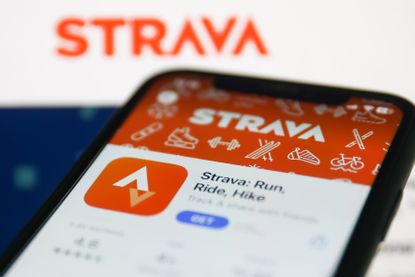 (Image credit: Getty)
Exercise tracking application Strava has insisted its new pricing structure, which differs depending on a user's location, is compliant with "all relevant laws and regulations".
The new changes will see UK customers pay £8.99 a month - a 28% price hike on the previous cost of £6.99 - while prices across the EU vary.
In Italy, Ireland and Spain, the monthly price is similar to the UK at €7.99 (£7.03), whereas users in France will pay €9.99 (£8.78). The fee is highest for those in the Netherlands and Germany, where subscribers will be charged €10.99 (£9.66) a month.
A blog post on DC Rainmaker (opens in new tab), published last week, suggested this differing pricing structure was not in line with EU law.
According to the EU's "unfair pricing" rules (opens in new tab), a trader cannot charge more for a product or service "just because of your nationality or country of residence". The EU adds that some price differences can be justified if they're based on "objective criteria" and not just nationality.
In a statement shared with Cycling Weekly, a Strava spokesperson said: "Prior to rolling out any new pricing structure, our legal team ensures that we comply with all relevant laws and regulations related to pricing."
Last week, the company issued an apology to its users over its handling of its subscription price increases, saying it "made a mistake" by not providing sufficient information.
"Our intention was not to hide these pricing changes, we just moved too fast," a company press release read. "We also missed the opportunity to inform long-standing monthly subscribers that, by shifting from paying monthly to annual, they can avoid a significant price increase altogether.
"We sincerely apologise for the confusion and concern this has caused many of our valued subscribers."
When the price changes were initially published, Strava said that users who subscribed before 23 November 2022 will see the updated pricing come into effect from 2 February 2023. Users who subscribed after 23 November will see no price change.
Strava said it will continue to "periodically assess" its prices, meaning that they could change again in the future. The company added that any potential further changes will come into force to "better reflect the work" it takes to build the "best experience" for its users.
Thank you for reading 10 articles this month* Join now for unlimited access
Enjoy your first month for just £1 / $1 / €1
*Read 5 free articles per month without a subscription
Join now for unlimited access
Try first month for just £1 / $1 / €1
Tom is one of Cycling Weekly's news and features writers. In 2020, he started The TT Podcast, covering both the men's and women's pelotons and featuring a number of British riders.
An enthusiastic cyclist himself, Tom likes it most when the road goes uphill and actively seeks out double-figure gradients on his rides.
He's also fluent in French and Spanish and holds a master's degree in International Journalism.